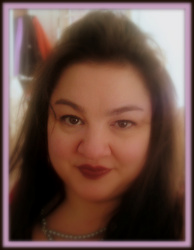 Business has changed. And if you're not savvy to the newest trends online for marketing, your business could suffer.
Litchfield, CT (PRWEB) March 14, 2011
Moms in business for themselves and indie business owners now have a new ally in social media and marketing. Needwritinghelp.com launched today and offers writing and marketing help for smaller businesses as well as those whose business has struggled to get off the ground.
Needwritinghelp.com is headed by Sallianne Norelli, a 20-year veteran of the marketing world. She's worked for corporations large and small and helped them promote their products and services. She can be found at needwritinghelp.com and via email at writerinct(at)gmail(dot)com.
"I have a special regard for moms in business as I am one myself. That's why I've chosen to help those who are just starting out and who need a guide in online marketing. Many don't know where to even begin. That's where I come in," says Norelli. She adds that first consultations are always free.
Services offered include:
Individual writing services on a one time or continuing basis
Help identifying target audience
Help pinpointing a business niche: who the customer is and their buying rationale
Help building a unique platform to gain expert status
Naming and branding
The set up of a Blogger blog
Blog writing--one post a day or just one initial post
Facebook and Twitter setup and advice
Business card creation
Web content
New web site advice
Finding a niche
Copywriting for publicity
Press release writing
Anything and everything towards better business promoting
Needwritinghelp.com also publishes a blog to help independent business people in their marketing efforts. It can be found at http://singlesuccessfulyou.blogspot.com/.
Norelli also runs an Etsy shop selling hand made dog and cat beds and home decor pillows. It can be reached at http://www.etsy.com/shop/ClarasClosetBags?ref=si_shop. Her indie crafting blog is at http://clarasclosetsoftdesignsforhomeandlife.blogspot.com.
###