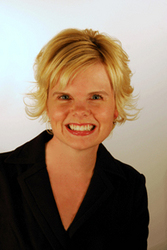 Twitter is taking the world by storm, and for good reason. Twitter gets big results for small business owners, if they understand how to tap into its power.
Highland Park, IL (PRWEB) April 27, 2010
Jessica Swanson, Founder and President of Shoestring Marketing, Inc., and recently named one of Forbes 30 Women Entrepreneurs to Follow on Twitter, is offering a complimentary Twitter webinar on Thursday, April 29 at 7:00 pm CST.
Small business owners, on a shoestring marketing budget, will discover how to tap into the power of Twitter to generate hundreds of new leads, increase their visibility and explode their income. Sign up for this one-time, complimentary webinar at: http://www.shoestringwebinar.com
Jessica Swanson states that, "Twitter is one of the quickest and most effective ways to bring extra exposure to your business. In fact, Twitter is taking the world by storm, and for good reason. Twitter gets big results for small business owners, if they understand how to tap into its power."
This Free Shoestring Marketing Webinar Will Cover:
1) How to Set up Your Twitter Profile. Learn how to set-up your Twitter account, profile and background for optimal results. This includes the basics of signing up for a Twitter account through advanced strategies such as designing your own unique Twitter background that ensures that your brand remains consistent.
2) How To Build a Responsive Twitter Following. Discover dozens of ways to attract Twitter followers from your specific target market. You will learn how to begin generating a list of prospective clients and customers in your industry who will be responsive to what you have to offer.
3) Top Twitter Mistakes. Uncover the top five Twitter mistakes that most small business owners make regarding Twitter. Unfortunately, these mistakes often hurt small business brands and can even lead to Twitter shutting down their accounts.
4) Best Twitter Tools. Learn about the best automated Twitter tools and applications available to the small business owner today. Find out about automated follow applications, local search tools, post-later software, cell-phone applications, group tools and desktop management tools.
5) Your Twitter Marketing Plan. Discover a simple three-step formula for generating traffic, leads and sales from Twitter. Learn exactly how to implement a simple Twitter plan of action into your daily marketing efforts.
6) Twitter Time-Management. Find out how to generate impressive results on Twitter in just 15-minutes a day. Most small business owners spend too much time on Twitter with inferior results; learn how to combine personal Twitter interaction with powerful Twitter automation tools.
Swanson adds, "If you are looking for a dynamic, no-cost marketing strategy to boost your small business, than you need to tap into Twitter. Unfortunately, Twitter is a tool that most small business owners fail to implement properly. However, once they bring Twitter into their daily marketing plan, they find that their business grows leaps and bounds, without the large marketing budget."
Join Jessica Swanson on Thursday, April 29 at 7:00 for her Free Shoestring Marketing Webinar, "Twitter Your Way To The Top" at: http://www.shoestringwebinar.com
###