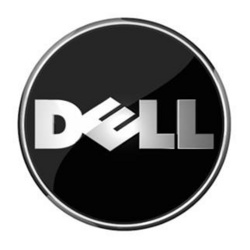 With today's release of the 160, we are rounding out a complete refresh of OptiPlex products from the world's top seller of business desktops.* The OptiPlex 160 adds yet another low-profile, entry-level option to our diverse portfolio of enterprise solutions, delivering essential performance for common office applications
ROUND ROCK, Texas (PRWEB) December 9, 2008
Designed for space-constrained offices, the OptiPlex 160 weighs in starting at less than five pounds and includes innovative mounting options Helps reduce energy consumption with highly efficient power supply and a low-voltage Intel® AtomTM processor The News:
Dell today announced its smallest commercial desktop system ever, the OptiPlex 160. Designed for environments where physical space is at a premium and built with practical technology for general-purpose computing applications, the OptiPlex 160 is designed to deliver energy efficiency and reliability in a space-saving design that maximizes productivity while reducing workspace clutter. The new system features: Dell's smallest commercial desktop footprint 87% efficient internal power supply Up to 160 GB hard drive or up to 64 GB solid state drive Optional wireless networking and up to 4 GB of memory Low-voltage Intel Atom processor Like all of Dell's OptiPlex desktops, the 160 comes with a long, managed lifecycle and the support of Dell systems management solutions such as the Dell Client Manager console. All OptiPlex desktops feature optional customizable Dell Services such as ProSupport, extended limited warranties, Custom Factory Integration, Installation and Deployment Services and many more. Quote:
"With today's release of the 160, we are rounding out a complete refresh of OptiPlex products from the world's top seller of business desktops.* The OptiPlex 160 adds yet another low-profile, entry-level option to our diverse portfolio of enterprise solutions, delivering essential performance for common office applications," said Darrel Ward, director, Dell Product Group.

Source: IDC, Worldwide Quarterly PC Tracker Q32008
About Dell
Dell Inc. (NASDAQ: DELL) listens to customers and delivers innovative technology and services they trust and value.
Additional Information:
OptiPlex Desktops
Dell Flexible Computing Solution
OptiPlex FX160 Thin Client
OptiPlex flickr Photos
Direct2Dell.com/InsideIT
Citrix XenDesktop
1 Weights vary depending on configuration and manufacturing variability. 2 GB means 1 billion bytes and TB equals 1 trillion bytes; actual capacity varies with preloaded material and operating environment and will be less. 3 Up to 1GB may not be available with 32-bit operating systems due to system resource requirements.