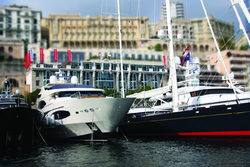 (Vocus) June 25, 2010
Small Luxury Hotels of the World, which recently opened its Asia Pacific Regional Office in Singapore, has seen strong positive growth in the first half of 2010. Indicators of success include an increase in reservations of 16 per cent year to date compared to the same period last year, an increase in revenue of 14 per cent and the addition of over 30 hotels since September 2009 which means the brand's portfolio now exceeds 500 properties worldwide.
The upward trend across all areas of business is reflected in positive feedback from members of The Club of Small Luxury Hotels of the World. Over 7,000 Club members have already responded to a survey which is currently underway. The research, which is being conducted by the brand and coordinated by PricewaterhouseCoopers, was designed to give a snapshot of consumer sentiment and to gain insights into travel behaviour patterns following the recent economic downturn. Initial findings* indicate that average disposable incomes will increase this year with one in three Club members who responded to the survey saying that they expect to be better off in 2010 than last year. Corporate travel looks set to pick up again this year with 23 per cent of respondents anticipating an increase in business travel and for leisure, more short breaks are planned over the next 12 months. When asked about researching hotels, over 80 per cent of Club members use the Small Luxury Hotels of the World website http://www.slh.com over any other method.
Paul Kerr, CEO of Small Luxury Hotels of the World, said: "We have always maintained that discerning travellers will never compromise on luxury. Whilst we have seen a shift in behaviour over the past 24 months, current travel patterns indicate that consumer confidence is returning and we are seeing encouraging numbers of advance bookings. What has been interesting is that demand from hotels wanting to join the brand has never been higher throughout this period. It is during difficult economic times that the benefits of being part of a brand like Small Luxury Hotels of the World become increasingly evident. We have continued to innovate with new initiatives like mobile marketing to add value for our loyal guests and for hotels which are part of the brand."
Small Luxury Hotels of the World now offers guests a choice of over 500 hotels in more than 70 countries worldwide but, despite this recent growth, it has maintained a strict standard of excellence. Before being accepted into the brand, each property has to demonstrate that they are the best of the best hotels in their area and then each hotel undergoes a rigorous inspection process before being personally approved by Paul Kerr and the Board of Small Luxury Hotels of the World. Properties are then inspected by mystery guests at least once every two years to ensure standards are consistently maintained.
Since it was established in 1991, Small Luxury Hotels of the World has gone from strength to strength with the number of rooms across the brand increasing from under 5,000 in the first year to over 25,000 today. One of the brand's attributes is the diversity of properties in its portfolio. Nearly 40 per cent its properties are city centre sanctuaries, just over 33 per cent are resorts and 30 per cent are country houses. The average number of rooms at each property has decreased from 65 in 1991 to 50 in 2010 which is testament to the fact that, despite the steady growth and extended global reach, the brand is focused on its original proposition of offering unique, intimate hotels and highly personalised service.
The luxury hotel brand has added over 30 properties in the first half of the year including hotels in new destinations such as Megève, Monte Carlo, Split, Rioja, Pamplona, Acapulco, Belize and the Netherland Antilles. The brand has expanded its portfolio in the Asia Pacific region where its portfolio now stands at 112. New additions to the brand include two hotels in India, three island resorts in Malaysia, a harbourfront hotel in Japan, three new city centre hotels in Bangkok and two properties in China. Recent additions in the Americas boost the brand's regional portfolio there to approximately 90 properties and the brand includes over 300 hotels across Europe. The brand's presence in Central and South America has doubled over the past year. (See below for a full list of properties added in 2010).
Small Luxury Hotels of the World properties offer a diverse range of experiences – from the cultural to the adventurous to the indulgent – and the latest additions to the brand are no exception. Formula One enthusiasts can now enjoy views of the Grand Prix track in Monaco from Port Palace, Film Festival junkies can escape from the action at Le Grand Hotel Cannes on the Croisette and thrill seekers can join the 'running of the bulls' festival in Pamplona every July.
As well as offering greater choice and diversity than ever before, Small Luxury Hotels of the World has continued to roll out initiatives to add value for loyal guests. Global marketing programmes including Ski, Beach Escapes, Country Retreats, Golf, Spa and Honeymoon have generated over $8million in revenue for hotels in the brand over the past 12 months. The Club of Small Luxury Hotels of the World was recently re-launched to offer members added benefits including a complimentary room upgrade at check-in subject to availability, continental breakfast and late check-out.
To support key source markets around the world Small Luxury Hotels of the World's website, http://www.slh.com, is now available in Japanese, Simplified Chinese, French, German, Spanish and Russian. Multi-lingual reservations agents are also on hand to help with bookings and enquiries via the brand's toll free reservation numbers. For a full list of toll free numbers go to http://www.slh.com/reservationnumbers.html
The brand continues to maintain its position as a leader in technological innovation in the hotel industry. As well as its award-winning website, http://www.slh.com, Small Luxury Hotels of the World launched its first iPhone app in February 2010. The app is free to download from iTunes at http://itunes.apple.com/au/app/small-luxury-hotels-world/id359024705?mt=8. Nearly 21,000 travellers around the world have downloaded the app since its launch four months ago. Travellers can 'Discover, Share and Enjoy' all of the Small Luxury Hotels of the World properties using the app. The brand has a strong presence on social media networks with nearly 10,000 fans on Facebook (http://www.facebook.com/smallluxuryhotelsofheworld) and over 1,500 followers on Twitter (http://www.twitter.com/slhluxuryhotels).
Key appointments in 2010 to date include Mark Wong as Area Director and Brandon Chan as Director of Sales for the Asia Pacific region, Carsten Lima, Director of Sales EMEA, Carmen Munguia, Partnership Marketing Manager EMEA, Helen Argent, Marketing Communications Manager, Carla Severn, Cluster Marketing Manager, Kurt Allen, Head of Online and Ande Lund, Partnership Marketing Manager for the Americas.
Reservations at any Small Luxury Hotels of the World property can be made by calling one of the toll free numbers which can be found at http://www.slh.com/reservationnumbers.html, online at http://www.slh.com or via the new iPhone app. Travel agents need only remember the GDS code LX for LuXury.
SMALL LUXURY HOTELS OF THE WORLD – NEW PROPERTIES IN 2010 (Jan – Jun)
EUROPE
Port Palace, Monte Carlo, Monaco http://www.slh.com/portpalace
Close to the casinos and facing the Prince's Palace, Port Palace, one of the most popular boutique hotels in Monte Carlo, boasts a Michelin-starred restaurant, Restaurant Mandarine, a wellness spa and stunning harbour views from every room. The rooms and suites were designed by Leïla Menchari of Hermes. Guests can enjoy first-class views over the Formula One Grand Prix Circuit at race weekend.
Escalus Luxury Suites Verona, Italy http://www.slh.com/escalus
Escalus Luxury Suites is a well-kept secret just metres from Verona's historic Roman amphitheatre. The all-suite hotel offers a stylish alternative to the city's large hotels with modern décor and spacious rooms designed by Andrea Truglio. Enjoy breakfast in bed before setting off on the hotel's private 'City of Love' tour including a visit to Juliet's mythical balcony.
Casa Angelina, Amalfi, Italy http://www.slh.com/casaangelina
Perched on a cliff edge overlooking the Mediterranean, Casa Angelina provides stunning sea views. Guests can enjoy Italian cuisine, an outdoor pool, holistic spa and a private boat for touring. Set against the backdrop of an azure sea and sky, the white colour scheme and floor-to-ceiling windows flood the place with light and capture the superb sea views.
Hotel Vestibul Palace, Split, Croatia http://www.slh.com/vestibul
Hotel Vestibul Palace, set in a stunning location next to the 1700-year-old Roman vestibule walls in the Diocletian's Palace, blends history, modern minimalism and comfort. Discover the delights of the surrounding UNESCO World Heritage Palace Complex which dates from AD295.
Cowley Manor, Cotswolds, England http://www.slh.com/cowleymanor
Cowley Manor, a modernist-inspired country retreat in the heart of the Cotswolds, is a classic 19th-century manor house with a stylish, modern interior set in 55 acres of Grade II private gardens featuring woodland, lakes and Victorian cascades.
The Arden Hotel, Stratford-Upon-Avon, England http://www.slh.com/ardenhotel
The Arden is located in the centre of town, opposite the world-renowned Royal Shakespeare Theatre and the river Avon. Executive Chef, Simon Haigh, who holds a Michelin star, has designed a menu of delicious modern European dishes inspired by the best local seasonal ingredients. Simon's sophisticated cooking and commitment to sustainability, traceability and the environment mean that the Arden Hotel will strive to become a champion of food excellence, introducing customers to some of the finest artisan producers in Stratford. The hotel is scheduled to open in July 2010.
Heritage Hotel, Hallstatt, Austria http://www.slh.com/heritagehotel
An integral part of the historic centre of Hallstatt, Heritage Hotel comprises three buildings each painstakingly refurbished to reflect their own unique and historic character. With a mountain backdrop and lake views, the hotel is the perfect romantic bolthole all year round. Guests can take a tour of the fascinating 7000-year old salt mining village and nearby subterranean caves before enjoying an evening candlelit tour by boat and an indulgent sauna at the hotel before dinner.
Notos Therme & Spa, Santorini, Greece http://www.slh.com/notospa
A heavenly spa in a breathtaking setting, Notos Therme & Spa grips the volcanic soil of Santorini where spring water is naturally purified and used as a base for innovative spa treatments. The unique spa contrasts with the bright nautical theme in the rooms above, all with verandas providing stunning sea views. Enter the quiet caves of the spa where you can indulge in sea algae wraps or have a de-toxifying facial.
Le Grand Hotel Cannes, Cannes, France http://www.slh.com/grandcannes
The oldest hotel on the famous Croisette in this lively Film Festival Town, Le Grand Hotel is right on the beach overlooking the bay and has been completely refurbished in 60s retro style. The hotel boasts a Michelin-starred restaurant, a private beach club and a large relaxing garden.
Château des Vigiers Golf & Country Club, Bordeaux, France http://www.slh.com/vigiers
Known locally as 'Little Versailles', Château des Vigiers Golf & Country Club is an impressive hotel, golf and country club set in 450 acres of beautiful French countryside near Bergerac with gourmet dining, its own wine estate, a sublime spa and a testing 27-hole golf course.
Palacio Guendulain, Pamplona, Spain http://www.slh.com/palacioguendulain
Situated in the historic part of Pamplona, a city which is famed for its annual 'running of the bulls' festival, Palacio Guendulain is a stunning hotel residing behind a beautiful façade in a charming town square. This hotel strikes a unique balance between ultra-modern comfort and elegant, classical decoration with paintings in abundance all within a charming historic building with a regal 18th-century horse carriage and a fascinating collection of vintage motor cars.
Hotel Viura, Rioja, Spain http://www.slh.com/viura
A modern work of art in its own right, Hotel Viura is a beacon of architectural modernity juxtaposed against the traditional buildings of Villabuena de Álava village in the renowned Rioja Alavesa wine region. With amazing views of the Sierra de Cantabria mountains, the hotel has a gourmet restaurant with a comprehensive wine cellar, a bar and gymnasium. Reflecting the new wave of modern architecture in Rioja's well-known bodegas, externally the hotel resembles a series of cubes precariously balanced on top of one another. Inside, expansive French windows flood the rooms with light and provide relaxing country views.
Columbia Beach Resort, Pissouri, Cyprus http://www.slh.com/columbiapissouri
A stunning all-suite resort set on a two-kilometre sandy beach and flanked by impressive white cliffs, Columbia Beach Resort overlooks the Bay of Pissouri. The resort has the feel of a traditional Cypriot village with beautifully restored terracotta roof tiles, stone arches and attractive window shutters. Golf enthusiasts will find a choice of three championship golf courses close by, while the pool and spa are the perfect spots to relax.
Alpaga, Megève, France http://www.slh.com/alpaga
Overlooking the Arly Valley and onwards to Mont Blanc, Alpaga is an elegant hotel just five-minutes walk from the centre of the ski resort of Megève. With a bar, a spa with an indoor pool, steam room, treatment rooms and a gastronomic restaurant, this is a fabulous all-season bolthole. All 22 rooms, four apartments and six chalets have amazing mountain views. Guests can enjoy a vast range of outdoor activities throughout the year from skiing, horse or dog sledding, and ice skating to wall climbing, pony trekking and tennis in the summer months.
Cap Rocat, Mallorca, Spain http://www.slh.com/caprocat
Cap Rocat has been created from a former 19th century military fortress, set on an incredibly secluded headland on the Bay of Palma de Mallorca, with direct access to the sea. Stunningly blended into the landscape, the magnificent fortress has been totally transformed, whilst retaining the integrity of its architecture and the natural environment.
Hotel Villa Ducale, Taormina, Italy http://www.slh.com/villaducale
Perched high on a cliff overlooking the medieval village of Taormina, with breathtaking views of the sea and Mount Etna, Hotel Villa Ducale has the ambience of a private villa and celebrates Sicilian tradition with contemporary touches. Guests can enjoy drinks on the terrace overlooking the bay of Giardini-Naxos while watching the lava glow of the volcano in the distance.
THE AMERICAS
Lodge Kura Hulanda and Beach Club, Curaçao, Netherlands Antilles http://www.slh.com/kurahulandalodge
At the western-most point of Curaçao, Lodge Kura Hulanda offers the seclusion of an island hideaway. Situated on a white sandy beach with calm, clear blue waters, this is an idyllic spot for diving, snorkelling and enjoying the best sunsets in the Caribbean. A cliff-top free-form pool, three restaurants, poolside massages, a fitness centre and an on site pre-historic Indian Cave add to the allure of this serene getaway.
Kura Hulanda Spa and Casino, Curaçao, Netherlands Antilles http://www.slh.com/kurahulandaspa
Enchanting cobblestone streets meander through Hotel Kura Hulanda Spa and Casino, a beautifully restored collection of 17th and 18th-century Dutch colonial buildings which are part of a UNESCO World Heritage site. Interspersed with intimate courtyards and gardens, this historic resort village offers two pools, numerous restaurants and bars, boutiques, a world-class museum, a spa and a casino.
Cranwell Resort, Spa & Golf Club, Massachusetts, Lenox, USA http://www.slh.com/cranwell
Cranwell Resort, Spa and Golf Club is an all-season resort with a spectacular 18-hole championship golf course, award-winning restaurants and a cross country skiing centre. Guests can brush up on their golf or skiing skills or relax at the spa. The choice of accommodation is vast from guest rooms in the Mansion house to suites, cottages and townhouses.
Hotel Encanto, Acapulco, Mexico http://www.slh.com/encanto
Located in the exclusive Punta Diamante district of Acapulco, all the suites and villas at Hotel Encanto benefit from private terraces facing the sea. The architectural and interior design is specifically based on a concept of total privacy and serenity with spacious suites, crisp, white furnishings, evocative mood lighting and inspiring water views. A number of the villas and suites have their own private pool. Flor de Mar 360º, the hotel's restaurant, is an original creation of celebrated Mexican Chef Mónica Patiño, and features natural cuisine with Asian accents and contrasting flavours.
Ka'ana Boutique, San Ignacio, Belize http://www.slh.com/kaanabelize
True to its Mayan name 'Ka'ana' meaning 'heavenly place', this boutique resort, set in tropical gardens, offers exceptional accommodation in charming cottages with fine dining, superb service and easy access to ancient Mayan sites and numerous activities. Guests can relax on their private verandas surrounded by papaya trees, flowers and the sound of macaws. Ka'ana pays tribute to local artists and craftsman throughout the resort, with work in guest accommodations changing on the fourth night of each traveller's stay in an attempt to expose them even more to local Belizean masterpieces. Guests are invited to guests to off-set their carbon footprint by planting a ginger lily free of charge as they depart.
ASIA PACIFIC
Hotel Quote Taipei, Taipei, Taiwan http://www.slh.com/hotelquote
Amid the bustle of Taiwan's capital, HOTEL QUOTE Taipei is a tranquil and cosy bolthole with an atmospheric restaurant, 333 Restaurant & Bar, and convenient 24-hour lounge serving snacks and drinks. The hotel is also within easy access to the business areas and city attractions including the National Palace Museum, Taipei Tower and night markets. Every room in the hotel is stylishly minimalist and decorated in warm, earth tones with bright, harmonious accents of colour.
The Crystal Resort Sun Moon Lake, Taiwan http://www.slh.com/thecrystal
Truly reflective of the magnificent lakeside setting, the stylish use of glass, crystal and mirrors at The Crystal Resort Sun Moon Lake creates a feeling of light and space. Guests can enjoy a moonlit dinner at Crystal Lakeview Restaurant, cycle around the lake and visit the Formosan Aboriginal Culture Village, the Peacock Garden and the Cihen Pagoda.
Serene Pavilions, Wadduwa, Sri Lanka http://www.slh.com/serenepavilions
An adult-only resort with only 12 spacious pavilions nestled in a seven-acre coconut grove on the edge of the Indian Ocean, Serene Pavilions offers private pools, four-poster beds, superb international cuisine, a Balinese spa and a high degree of personal attention. A 24-hour butler caters to guests' every need.
Chrome Hotel, Kolkata, India http://www.slh.com/chromehotel
Chrome Hotel is a stylish, contemporary design hotel offering 24-hour butlers who can take care of guests' every need including secretarial work and will personally accompany guests on private city tours. The hotel has 63 rooms including eight suites and many are themed based on concepts around golf, music, theatre, love and greenhouse. One of the suites is based on the colour therapy philosophy.
Orange County Coorg, Siddapura, India http://www.slh.com/orangecountycoorg
Bordered by the legendary river Cauvery, and surrounded by virginal forests, this 300 acre working plantation resort perched at a height of 800m, gives guests a unique insight into the deepest secrets of this mystic mountain. Coorg is 235kms from Bangalore by road via Srirangapatna.
Sari Pacifica Resort & Spa, Sibu Island, Malaysia http://www.slh.com/sibu
Set against a lush tropical backdrop and facing a golden sandy beach, Sari Pacifica Resort & Spa Sibu Island overlooks its own private bay with views across the water to Tinggi Island. The spacious villas each have spectacular sea views and Zen touchers and guests can enjoy sophisticated international cuisine, a fabulously indulgent spa and excellent snorkelling and diving.
Sari Pacifica Resort & Spa, Pulau Redang, Malaysia http://www.slh.com/redang
Sari Pacifica Resort & Spa Redang Island overlooks the white sands of Pasir Panjang beach. With generously sized villas, superb dining, a stunning infinity pool and unmatched diving and snorkelling, it is the ultimate tropical escape. The endangered green turtle migrates here to lay its eggs and nature lovers will appreciate the colourful coral reefs and glimpses of macaque monkeys, mouse deer sea eagles and rare species of orchids.
Sari Pacifica Resort & Spa Lang Tengah Island, Malaysia http://www.slh.com/langtengah
Hidden away on one of Malaysia's little-known islands, in the midst of some of the best diving and snorkelling sites in the country, Sari Pacifica Resort & Spa Lang Tengah Island is an idyllic retreat with 47 traditionally-styled villas. A powdery sand beach, irresistible cuisine and a fabulous spa combine to create the ultimate secluded getaway. Among the deep purple, offshore coral reefs divers and snorkellers can discover a rich diversity of sea life from clown and parrotfish to barracuda, leopard sharks and turtles.
Brilliant Resort & Spa Chongqing http://www.slh.com/brilliantchongqing
Brilliant Resort & Spa Chongqing is located in the North Hot Spring Park which has a rich heritage of over 1,600 years. Executive Chef Arthur Zhao is passionate about combining molecular gastronomy and traditional Chinese cuisine. In addition, Brilliant Resort & Spa Chongqing will have a fine-dining Cantonese restaurant as well as a Japanese restaurant with two Teppanyaki long tables and a sushi bar.
S31 Sukhumvit Bangkok, Thailand http://www.slh.com/s31
At the cutting edge of contemporary design, S31 Sukhumvit Bangkok combines a prime location with supreme comfort and style and caters to both business and leisure travellers. Designed by the well-known Thai architect, Dr. Sumej Jumsai, the duplex suites offer city views through vast floor-to-ceiling windows and eight-foot beds.
The Siam, Bangkok, Thailand
The Siam is under construction and is due to open in June 2011. It will be the first and only hotel in Bangkok with a pool villa concept. The design is contemporary and the hotel will be filled with ancient Thai antiques and paintings with the Jim Thompson Thai House on site. The Siam is located on the Bangkok side of the Chao Phraya River in the historic area of Dusit. The Siam has a private pier and two luxury boats.
Hansar Bangkok, Thailand
Hansar Bangkok is currently under construction and is scheduled to open in Q4 2010. The hotel is centrally located in the heart of Bangkok on Rajdamri Road, around the corner from the luxury shopping haven of Siam Paragon, Central World and Gaysorn Plaza. It overlooks the polo field of the esteemed Royal Bangkok Sports Club.
Hotel La Suite Kobe Harborland, Kobe Japan
Hotel La Suite Kobe is a city centre resort which offers a fine dining restaurant with French cuisine, views of the ocean from every room, its own chapel for weddings and women's only spa. A team of butlers, including English-speaking staff, is on hand to cater to guests' every need. Designed by local architect, Hiroyuki Seki, La Suite Kobe opened in November 2008.
*(Results as per 8 June 2010)
About Small Luxury Hotels of the World
The Small Luxury Hotels of the World™ (SLH) brand is an unrivalled portfolio of some of the world's finest small independent hotels. Comprising over 500 hotels in more than 70 countries, the diversity of the individual hotels, and the experiences that they offer, is exceptional. From cutting-edge design hotels to palatial 17th century mansions, city centre sanctuaries to remote private islands, historic country houses to idyllic resorts, Small Luxury Hotels of the World offers only the very best. Reservations can be made at any Small Luxury Hotels of the World property by calling one of the toll free numbers which can be found at http://www.slh.com/reservationnumbers.html, the new iPhone app available as a free download from the Apple Apps store or via http://www.slh.com. Travel agents need only remember the GDS code LX for LuXury.
Media Contacts
Asia Pacific:
Bryony Gammon
Ph: +65 6632 7288
Europe, Middle East and Africa:
Jana Roberts
Ph: +44 1372 224 633
The Americas:
Robyn Fuchs
Ph: +1 212 338 4809
###