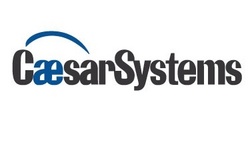 Smalltalk development is now mature and is gaining ground in the global energy industry, as well as other vertical markets, such as health care, transportation, and human resources.
HOUSTON (PRWEB) August 29, 2008
Ferro presented learnings from a program called ExpertCare, a decision support tool for telephone triage and ambulance dispatch in health care services. ExpertCare is designed to replace static triage rules with a dynamic, adaptive instrument. The project included building a virtual laboratory where patient calls and diagnostic sessions were simulated in trial runs. Ferro will summarize the design of the framework, implementation details of several automatic strategies, and the results of running simulations in a testing environment. Similarities in decision processes and technology between the global energy and the health care industries offer potential benefits from cross-learning. In both industries, professional knowledge and specialized domain expertise run very deep, decision support processes are critical, data is constantly changing, and decision making is fraught with uncertainty and risk. "Smalltalk offers a simple programming environment that provides flexibility both to the programmer and to the software end-user," said Victor Koosh, chief executive officer of Caesar Systems.
Suzanne Fortman of the Smalltalk Industry Council (STIC) said, "Smalltalk development is now mature and is gaining ground in the global energy industry, as well as other vertical markets, such as health care, transportation, and human resources."
Caesar Systems, an early adopter of the Smalltalk programming language in the global oil and gas sector, introduced the PetroVR Toolsuite in 1997. Well positioned to become the industry standard for integrative analyses of oil and gas opportunities worldwide, PetroVR enables rapid business simulation of opportunities for decision making in a fraction of the time previously required. Caesar Systems has implemented PetroVR software and solutions within leading oil and gas companies such as Anadarko, BHPBilliton, BP, Chevron, ConocoPhillips, Murphy Oil, Pioneer Natural Resources, Shell, Total and others.
About Carlos Ferro
Carlos E. Ferro of Buenos Aires, Argentina, has worked as a Senior Software Developer since 2005 for Caesar Systems. Previously, he was Smalltalk developer at InfOil (a company providing software for petroleum companies) and Superintendencia de Seguros de la Nación (national insurance oversight board for Argentina). He has taught in the field of computer science at the University of Buenos Aires. He is a contributor to Cincom Smalltalk Blog, "Smalltalk Tidbits, Industry Rants," and "Industry Misinterpretations" weekly podcast.
About Caesar Systems
Headquartered in Houston, Texas, Caesar Systems provides an integrative business simulation capability for development planning to the upstream oil and gas industry based on the PetroVR suite of applications. PetroVR-based business simulation encompasses the entire hydrocarbon opportunity lifecycle, which helps exploration and production (E & P) managers prioritize projects, increase staff efficiency, visualize the interdependencies of risk and value drivers, see trade-offs and consequences of potential decisions, and be confident about the chosen options.
Caesar Systems is led by an experienced team of oil and gas professionals who develop, market, implement and support the PetroVR Toolsuite for oil and gas clients worldwide. Company offices are located in Houston, Texas, Buenos Aires, Argentina, and The Hague, Netherlands. For more information about Caesar Systems or PetroVR software and services, please contact Victor Koosh, chief executive officer, at 281/598-8805 or at vkoosh@caesarsystems.com.
Release Summary:
Carlos Ferro, senior developer for Caesar Systems, an early adopter of the Smalltalk development language, presented at the International Smalltalk Conference in Amsterdam, The Netherlands
Keyword Tags:
caesar systems, energy industry, smalltalk