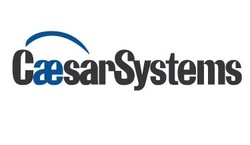 Making the Most of User Changes
HOUSTON (PRWEB) June 18, 2008
Smalltalk Solutions 2008 is the premier annual forum for developers, enthusiasts and those interested in learning about the benefits of Smalltalk as a business software development technology. Suzanne Fortman, STIC marketing director, said that Smalltalk has been implemented by major international oil and gas companies, as well as independent oil and gas companies in Argentina. "Smalltalk development is now mature and is gaining ground in the global energy sector," said Fortman. "It is well suited for many vertical markets and for a variety of applications, such as transportation, scheduling, human resources, healthcare and many others," Fortman explained.
Smalltalk Evangelist James Robertson also said this: "When you work in a field with constantly shifting regulations and requirements, you need tools that support agility. Nothing supports nimble development better than Smalltalk."
Caesar Systems, an early adopter of the Smalltalk programming language in the global oil and gas sector, introduced the PetroVR Toolsuite in 1997. Caniglia first became acquainted with its power in 1993 and joined Caesar Systems in 2001. Leandro Caniglia and partner Valeria Murgia from Caesar Systems won first place in the Coding Competition at Smalltalk Solutions 2007.
Well positioned to become the industry standard for integrative analyses of oil and gas opportunities worldwide, PetroVR enables rapid business simulation of opportunities for decision making in a fraction of the time previously required. "Smalltalk gives Caesar Systems and its client companies ultimate flexibility and reliability for critical decision support and risk analysis applications," said Leandro Caniglia. "When creating dynamic models of their projects, PetroVR users adjust key parameters under various 'what-if' scenarios. By logging all user changes, PetroVR is able to play any sequence of commands back and forth, thus making the building process repeatable and auditable. User changes are also underneath decision-making features such as Decision Trees, Scenarios and Monte Carlo analysis," Caniglia said.
Caesar Systems has implemented PetroVR software and solutions within leading oil and gas companies such as Anadarko, BHPBilliton, BP, Chevron, ConocoPhillips, Murphy Oil, Pioneer Natural Resources, Shell, Total and others.
About Leandro Caniglia
Caniglia joined Caesar Systems in 2001 and serves as director of development. For more than a decade prior to joining Caesar Systems, Caniglia worked as a Smalltalk consultant for several companies in Argentina, Brazil and Chile. He was professor at the University of Buenos Aires for more than 20 years. Caniglia also has worked as a researcher in the CONICET, the official office for scientific research in Argentina. In 1997, he founded the user group SUGAR. He has a Ph.D. in Mathematics and has published extensively on Computational Algebraic Geometry. Caniglia became a member of the organizing board for the Annual Argentine Smalltalk Conference in 2007.
About Caesar Systems
Headquartered in Houston, Texas, Caesar Systems provides an integrative business simulation capability for development planning to the upstream oil and gas industry based on the PetroVR suite of applications. PetroVR-based business simulation encompasses the entire hydrocarbon opportunity lifecycle, which helps exploration and production (E & P) managers prioritize projects, increase staff efficiency, visualize the interdependencies of risk and value drivers, see trade-offs and consequences of potential decisions, and be confident about the chosen options.
Caesar Systems is led by an experienced team of oil and gas professionals who develop, market, implement and support the PetroVR Toolsuite for oil and gas clients worldwide. Company offices are located in Houston, Texas, Buenos Aires, Argentina, and The Hague, Netherlands. For more information about Caesar Systems or PetroVR software and services, please contact Victor Koosh, chief executive officer, at 281/598-8805 or at [email protected]
About the Smalltalk Industry Council
The Smalltalk Industry Council (STIC) is a cohesive community where information, technical issues, new ideas and concerns are openly discussed to benefit the industry. STIC members are users and vendors of Smalltalk tools, components, databases and services. STIC has been reorganized and reformed with the core board members from Cincom, Instantiations, GemStone and Georg Heeg as Executive Director.
Release Summary:
Leandro Caniglia, development director for Caesar Systems, will present "Making the Most of User Changes" at Smalltalk Solutions 2008. Smalltalk business software language is gaining ground in vertical markets.
Keyword Tags:
caesar systems, leandro caniglia, smalltalk