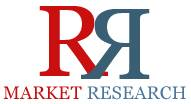 It is expected that the global smart building market will grow from $7260.0 Million in 2015 to $36398.7 Million by 2020
(PRWEB) June 02, 2015
The smart building market is in high demand due to government initiatives and the rising cost of energy. It is expected that energy demand would increase by 40% between 2010 and 2040, which is likely to enhance the growth of this market as it plays a vital role in contributing to energy saving.Smart building helps tackle the energy crisis problems in developing and developed countries. With the increasing demand of energy management solutions implementation in building, major players are also investing a major portion of their revenue in the research and development of new and innovative products related to the market. Key government initiatives include the regulation of Commercial Building Initiatives (CBI) by the U.S. government to make commercial buildings completely energy independent by 2025. The complete augmented reality market report spread across Browse 83 market data tables & 66 figures spread through 173 pages and in-depth TOC is now available at @ http://www.rnrmarketresearch.com/smart-building-market-building-automation-systems-physical-security-building-energy-management-systems-bems-building-communication-systems-parking-management-water-management-networking-wor-market-report.html .
The report also provides an in-depth analysis of the smart building market across the types, applications, and regions. The market has also been segmented by region into North America, Europe, Asia-Pacific (APAC), Middle East and Africa (MEA), and Latin America. Among all the regions, Europe holds the largest market size, whereas APAC is expected to be the fastest-growing region.
The key players in this smart building market include ABB, Cisco, Delta controls, Schneider Electric, Siemens, General electric, IBM, Accenture, Johnson Controls, and Honeywell. Order a copy of this report at http://www.rnrmarketresearch.com/contacts/purchase?rname=112724 .
The various factors driving this market have been described in the regional sections of the report. Apart from the regional analysis, the trends in the building automation market and the reasons behind the growth of particular segments have also been described in the report. The report concludes with the competitive landscape, highlighting the recent mergers and acquisitions (M&A), venture funding, and product developments that have taken place in the market in the recent past. The company profiles section highlights the players' dominance in this market and a discussion on the strategies employed by them to gain a larger market share in the smart building market.
There are various assumptions that have been considered for the forecast and analysis of the market. Few of the global assumptions include political, economic, social, technological, and economic factors. For example, exchange rates, one of the economic factors, are expected to have a moderate rating of impact on this market. Therefore, dollar fluctuations are expected to not seriously affect the forecasts in the emerging regions. Priced at $4650 for a single user PDF, a discount on "Smart Building Market by Building Automation System (Physical Security, BEMS, Building Communication, Parking Management, Plumbing & Water Management, Elevators & Escalators Management), by Application & by Region – Global Forecast to 2020" research report can be requested at http://www.rnrmarketresearch.com/contacts/discount?rname=112724 .
The report will help the market leaders or new entrants in this market in the following ways:

The report provides the closest approximations of the market size for the overall market and the sub-segments. The market numbers are further split across the different regions.
It help in the better understanding of the competitors and in gaining more insights to strengthen one's position in this business.
The report also helps in understanding the overall growth of the market. It provides information on key market drivers, restraints, challenges, and opportunities.
For more inquire @ http://www.rnrmarketresearch.com/contacts/inquire-before-buying?rname=112724
Related Market Reports:
"Smart Cities Market by Smart Home, Intelligent Building Automation, Energy Management, Smart Healthcare, Smart Education, Smart Water, Smart Transportation, Smart Security, & by Services – Worldwide Market Forecasts and Analysis (2014 – 2019)" Companies profiled in this research report are Abb, Alcatel-Lucent Sa, Cisco System, Inc, Ericsson, General Electrics, Hitachi Ltd, Honeywell, IBM, Schneider Electric and Siemens AG discussed in this research available at http://www.rnrmarketresearch.com/smart-cities-market-2011-2016-projects-advanced-technologies-adoptions-and-transformations-worldwide-market-report-market-report.html .
"Smart Airports Market by Application (Landside, Terminal-Side and airside application), Technology (Security System, Communication System, Air / Ground Traffic Control, Passenger, Baggage & Cargo System and Other Technologies) & by Geography (North America, Asia-Pacific, Europe, Latin America & Africa and the Middle Ease) – Forecasts & Analysis to 2014 – 2020". Companies profiled in this research report are Amazon Web Services, IBM, Siemens AG, Honeywell International, Inc, CISCO System, Inc, Thales Group, SITA, Qinetiq Group PLC, Raytheon Company, Wipro Limited, Indra, Nice Systems Ltd, Selex Es S.P.A, Sabre and Airit are discussed in this research available at http://www.rnrmarketresearch.com/smart-airports-market-by-application-landside-terminal-side-and-airside-application-technology-security-system-communication-system-air-ground-traffic-control-passenger-baggage-cargo-syst-market-report.html .
Explore more Building Automation Market Research Reports at http://www.rnrmarketresearch.com/reports/manufacturing-construction/construction/building-automation .
About Us:
RnRMarketResearch.com is your single source for all market research needs. Our database includes 500,000+ market research reports from over 100+ leading global publishers & in-depth market research studies of over 5000 micro markets.