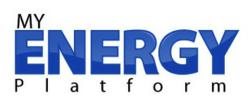 ...minimizing resource waste benefit Earth, Inc., and price tagging planet sustainability felt rather uncomfortable. This is not the only reason we've elected to open portions of our platform, but it's the one that makes us feel most human
New York, NY (PRWEB) January 31, 2012
Remaining true to its "Smart Grid Technology For The Planet" slogan, earlier this month myEnergyPlatform.com stated that as a first step, it intends to launch both free and low cost Smart Grid technology targeting NYC's commercial, industrial and institutional sector. In addition to releasing myEnergyPlatform's intent, in a more recent statement Davide Gristina, a myEnergyPlatform Trustee assigned to functional development, further discussed the company's mission; "The patent rights in our possession were gifted, and we feel compelled to perpetuate that gift. Therefore, while some platform tools, analytics and services will rendered on a subscription fee basis, a considerable portion of the platform's high end functionality will be built on a do it yourself model and made available first to end users and licensees in the NYC Metro area, but ultimately worldwide." Gristina went on stating that, "…understanding, tracking, accounting and managing energy consumption, and cost, for the purpose of minimizing resource waste benefit Earth, Inc., and price tagging planet sustainability felt rather uncomfortable. This is not the only reason we've elected to open portions of our platform, but it's the one that makes us feel most human".
myEnergyPlatform.com was inspired, in part, by a 2008 article in the New York Times that provided indisputable evidence about how Billions of Dollars of energy is wasted in the Unites States every year. The article postulated the need for radically advanced technologies that reduced carbon emissions without restraining economic growth. Mayor Michael Bloomberg gave the initiative further momentum in 2009 by requiring owners of tens of thousands of New York City's largest buildings to conduct energy audits and make energy efficiency retrofits under a sweeping package of green building laws.
myEnergyPlatform.com will launch the Smart Grid technology patent claims gifted by Archangel Energy later this year. This web based energy portal will provide end users and licensees access to superior infrastructure management, resource analytics, cost recovery and sustainability services. When launched, myEnergyPlatform users will simply register, access their Green portal and get started. The platform will use a consumer's existing utility data to track, trend, graph, project and baseline energy usage and cost with no change to meters, providers, or services. Separate functionality will be available to allow users to independently validate utility charges including downloadable, certified dispute resolution rate calculations.
What's more, through full use of myEnergyPlatform's offering, NYC's commercial, industrial and institutional energy users, - the company's initial target sector - will be in a position to maximize energy management services, enable diversified and more competitive ESCO services, simplify leasing processes, improve tenant relations, promote corporate sustainability, and unbundle cost recovery services cutting recurring operating costs by half or more.
About Us:
The team at myEnergyPlatform.com has been providing infrastructure management and cost recovery services to commercial real estate owners and managers since 1984. For more information, contact myEnergyPlatform.com at (888) 706-0896-7190 or visit us on online at myEnergyPlatform.com.
###