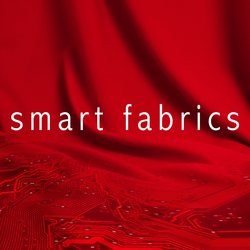 The designers gave great presentations
Portland, Maine (PRWEB) October 16, 2009
IntertechPira is pleased to announce that its sixth annual international business conference, Smart Fabrics, will be held on April 14-16, 2010 at the Conrad Miami Hotel in Miami, Florida. This annual event draws speakers, sponsors and exhibitors from the leading companies involved in the development of interactive and advanced smart fabric technologies.
"The designers gave great presentations," said Alexander Reeder, New York University. "Overall, I would say the level was very high." Smart Fabrics 2009 attended by over 100 delegates and over 30 speakers shined amid the economic recession. Attracting a record number in attendance it proved to be the most notable event of the year. Industry players from 24 countries met to discuss the latest advances in technology and smart fabrics markets. With 118 delegates, 38 presentations three afternoon tracks and plenary sessions and attendees including- Louis Vuitton, Adidas, Phillips, O'Neill, Defence R&D Canada, Smart Fabrics 09 offered something for everyone in the industry. Click here to view the full list of companies that attended.
Smart Fabrics 2010 is expected to grow even bigger this year. The conference will be of particular interest for people involved in electronics, textiles, medical, sporting equipment, fashion, and wireless communication industries, as well as military/space agencies and the investment community. An exhibit area will be available to attendees for viewing latest developments in the field.
IntertechPira is now accepting submissions for presentations at the 2010 event. The conference will focus on business issues facing the industry, including market size and growth, case studies, technological advances and hurdles, applications by industry, and design innovations. Special attention will be paid to the current status of innovative smart fabric technologies in the marketplace, as well as recent application breakthroughs and adoption.
Topics should focus on the business and technical information that is the subject of the conference, rather than the product line, sales interests or management structure of an individual organization. The total time allotted for each presentation is 30 minutes, with 20-25 minutes for the presentation and 5-10 minutes for questions and discussion.
Topic ideas for preconference seminars are also invited at this time. Preconference seminars are classroom style workshops intended for 20-30 participants. They are designed to provide ample time for in-depth discussion, questions and answers, and student-instructor interaction.
A completed submission should include company name, speaker name, job title and contact information, a topic summary of no more than one page and a tentative title and sub-headings for the presentation. Abstracts must be received by November 2nd and may be submitted by fax: +1 207 781 2150 or email: Barbara.rojas(at)pira-international(dot)com.
For more information about the conference program and speaking opportunities, please contact Barbara Rojas: +1 207 781 9608.
To learn more or register for the conference, visit the event website at http://www.smartfabricsconference.com, or contact John Buss at IntertechPira: +1 202 309 7296 . Exhibit and sponsorship opportunities are also available.
IntertechPira is a leading information services provider that specializes in giving industry executives strategic information and analyses pertaining to advanced materials and technologies driving the development of innovative products. We serve niche segments of the lighting and displays, high-performance pigments, fillers and fibers, energy and advanced materials, and electronic materials and devices industries by producing international conferences and publishing focused, relevant reports on which actionable business decisions can be based. IntertechPira is a subsidiary of Pira International, with offices in the United Kingdom and Portland, Maine, United States.
###