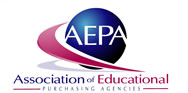 Through this consortium, schools, government agencies, and non-profit organizations have the opportunity to purchase training products and software solutions at negotiated best prices
Pensacola, FL (PRWEB) July 02, 2012
Smart Horizons, a long-time leader in low-cost, media-rich online training, has been approved as a provider of Mobile Learning Solutions for the Association of Educational Purchasing Agencies (AEPA). Through this consortium, schools, government agencies, and non-profit organizations have the opportunity to purchase training products and software solutions at negotiated best prices. The AEPA currently consists of 24 state member agencies but contracts are available in every state through piggyback purchasing.
Schools and school districts around the country are now able to make the most of cooperative purchasing to offer online professional development from School Training Solutions to their administrators, teachers, and staff. School Training Solutions (STS), a division of Smart Horizons, is a comprehensive offering of online training organized to meet both state mandated in service training requirements and the professional development training needs of all school district employees. The STS catalog contains driver training for bus drivers and others operating school district vehicles, campus security, and food services training, and professional development training for administrative, support, and teaching personnel.
In addition to School Training Solutions, Smart Horizons offers a broad spectrum of industry-specific online training in food safety, early childhood education, public safety, security, telecommunications, healthcare performance, and business. Smart Horizons' mobile learning solutions also include online life skills courses and high school credit recovery courses for youth and adults.
About Smart Horizons
Smart Horizons is an online training provider based in Pensacola, Florida, that offers courseware development by experienced instructional designers, customized training programs, learning management services, and superior media design. Designated as an Authorized Provider by the International Association for Continuing Education & Training (IACET), Smart Horizons offers Continuing Education Units (CEUs) for its programs that qualify under IACET guidelines. Smart Horizons also provides a wide range of training services, including content development and hosting, product delivery, student enrollment, student support, and record keeping. With innovative programs that are available 24 hours a day, 365 days a year, Smart Horizons is changing the way organizations train their employees and enhancing the way individual learners achieve their educational and career goals.
Visit http://www.smarthorizons.org/aepa to discover how you can take advantage of best prices through the cooperative purchasing power of AEPA.