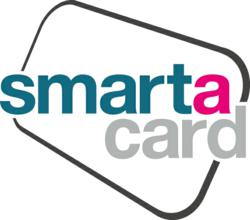 "It's time UK business – big and small – worked together to drive the economy into recovery and that's exactly what SmartaCard aims to do."
(PRWEB UK) 18 June 2013
SmartaCard has been designed to save business owners money on their every day purchases – not Groupon impulse purchases they don't really need – Smartacard offers savings with leading UK brands on everything from travel and car parking to stationery, online marketing, parking, accounting and even off tailored suits and shirts for the entrepreneur.
Deals are exclusive to SmartaCard and can be redeemed multiple times – meaning businesses pay once and keep on saving.
The 90+ brands providing real money discounts include: Google, O2, Argos, Homebase, BigYellowStorage, Tax Assist, Europcar, QPark, Ibis/Novotel/Accor Hotels, Naked Wines, Charles Tyrwhitt, Moo.com and many more.
Example deals include 50% off Big Yellow storage for the first 8 weeks and 10% for life, 10% off at Charles Tyrwhitt shirts both online and in-store and 50 free business cards from MOO.com with 15% off your first order.
Smarta founder Shaa Wasmund said her mission in launching SmartaCard was clear:
"We work with lots of brands genuinely wanting to help small businesses and yet all we hear from the small businesses using Smarta is that costs are rising.
"The SmartaCard then is a way for those small businesses to access exclusive discounts and make real every day savings that are otherwise out of their reach… and for the brands offering those discounts to grow a customer base with greater resources at their disposal to fund their growth. It's completely win-win.
"It's time UK business – big and small – worked together to drive the economy into recovery and that's exactly what SmartaCard aims to do."
SmartaCard is available from http://www.smartacard.com and costs £49.99 for one year's subscription.
Notes to editors:
Smarta is the UK's trusted destination for small businesses, providing advice, support, events, software and savings to help start and grow your business.
Founded by Shaa Wasmund, Smarta is backed by some of the UK's top entrepreneurs, including Michael Birch, Sir Richard Needham and other prominent British entrepreneurs.
At the heart of everything we do is a commitment to encourage more people to start and grow successful businesses.