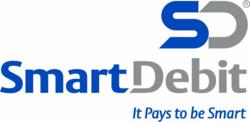 (PRWEB UK) 2 November 2012
Based in Cobham, Surrey, Mundays provide a wide-range of legal services to both businesses and individuals. Founded over half a century ago, initially providing legal advice locally, they have rapidly expanded and are now providing their services across national and international markets.
The decision to appoint corporate lawyers comes in line with SmartDebit's rapid growth within the Direct Debit industry. They have set the bar high and recognised that with their ever expanding client base comes a legal responsibility to ensure the safeguarding of their business as well as their clients'. SmartDebit found Mundays to be extremely proficient and showed the enthusiasm to fully understand the business of Direct Debit collections. Their pro-active partner-led approach combined with an expertise in banking and finance were key factors, confirming they can meet SmartDebit's current requirements as well as supporting them with future projects and expansion.
SmartDebit's Managing Director, Terry Jones commented "We recognise the value of developing long-term relationships at the earliest opportunity with our corporate advisors. Our relationship with Mundays is key to SmartDebit's strategy. Mundays are an exceptional law firm with an outstanding service."
Neale Andrews, Head of Corporate Commercial at Mundays added, "We are delighted to have been appointed as SmartDebit's legal advisers. Having learnt much more about SmartDebit's business model, operations and ambitions we believe SmartDebit will become the market leader to emulate within the Direct Debit industry."
About SmartDebit
SmartDebit is the UK's leading Direct Debit collections service, specialising in payment processing services since 1998. A Bacs approved Bureau, scoring 'Excellent' in all five categories of the Bacs audit, and ISO 27001 compliant. Providing a complete range of services: Outsourcing; SmartDebit-Admin cloud based portal; SmartDebit-Online payer sign up; SmartDebit-API integrated solution and SmartDebit-Contingency.