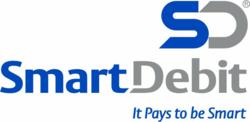 (PRWEB UK) 19 December 2012
Crisis is dedicated to ending homelessness by delivering life-changing services and campaigning for change. Innovative education, employment, housing and wellbeing services address individual needs and help homeless people to transform their lives. Crisis at Christmas formed in 1971 after the lack of services for homeless people during the Christmas period became all too real. Since then, the charity has continued its great progress and now assists over 3,200 homeless people every year, providing them with access to much needed services, companionship and hope for the year ahead.
The current economic climate has not helped the homeless, with every indicator that homelessness is showing an upward trend. An increasing number of homeless people can be seen right across the UK and those people need Crisis's help now more than ever.
SmartDebit have funded 10 places at Crisis at Christmas this year. One place provides a homeless person with:

A warm welcome and good company
Three nutritious, hot meals, including Christmas dinner
A chance to shower, freshen up and get clean clothes
A health check and treatment from a doctor, optician and dentist
Advice on housing and employment
Expert help with mental health and addiction issues
Access to year-round services at Crisis Skylight.
A spokesperson from SmartDebit said, "Crisis at Christmas is a very appropriate and important cause. Not only is Crisis providing single homeless people with a warm friendly welcome at Christmas, it is also committed to improving lives moving forward. We wish everyone involved with Crisis a very Merry Christmas and a Happy New Year."
About SmartDebit
SmartDebit is the UK's leading Direct Debit Bureau, specialising in payment processing services since 1998. A Bacs approved Bureau, scoring 'Excellent' in all five categories of the Bacs audit, and ISO 27001 compliant. Providing a complete range of services: Outsourcing; SmartDebit-Admin cloud based portal; SmartDebit-Online payer sign up; SmartDebit-API integrated solution and SmartDebit-Contingency.