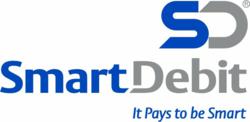 (PRWEB UK) 20 February 2013
Internetware required a Direct Debit facility to collect monies owed for organisations using their Zynk service. This powerful tool allows businesses to easily integrate, automate and report on business works with Sage 50, Sage 200, Salesforce, SugarCRM, Ecommerce sites, amongst others. Their primary objective was to find a solution which would allow them easily to manage their payment collections.
Internetware's bank had offered them a software-based solution, which would only act as an interface between the company and the Bacs system in order to submit files for processing. Operating in the IT sector, Internetware were looking for a facility with added value; one that would provide an application programming interface (API), a database management system, online sign up and web portal to track and administer payments. Coupled with a high level of security and tested disaster recovery measures, SmartDebit stood out on all counts.
Adam McCrory from Internetware commented, "Not only were the sales team very knowledgeable, but the level of support was excellent too. Within just a few weeks of the initial contact with SmartDebit, and at minimal cost, the service went live and we were ready to go. The whole process was painless and there was always someone at the end of the phone to answer any questions we had. I have absolutely no hesitation in recommending SmartDebit's Direct Debit service to Sage users. It integrates with Sage accounting and works well with the standard output file that Sage creates. We are really impressed with SmartDebit, so much so that we are actively promoting their services to our clients."
Paul Simpson, Sales Director at SmartDebit said, "We are delighted to be the chosen payment solution by Internetware, after their evaluation of many Direct Debit providers. Being a key Sage developer, Internetware are able to link SmartDebit into Sage accounts to make the process even more streamlined. This has allowed Internetware to free up what would have been a time consuming and manual process of creating and importing a file, resulting in an even better return on investment, cost savings in their collection rates and an improved cash flow."
About SmartDebit
SmartDebit is the UK's leading Direct Debit Bureau, specialising in payment processing services since 1998. A Bacs approved Bureau, scoring 'Excellent' in all five categories of the Bacs audit, and ISO 27001 compliant. Providing a complete range of services: Outsourcing; SmartDebit Admin cloud based portal; SmartDebit Online payer sign up; SmartDebit API integrated solution and SmartDebit Contingency.
About Internetware
Internetware is a software solutions company based in Newcastle upon Tyne. Founded in 2002, the company specialises in Ecommerce and Sage Integration and is proud to be one of the UK's leading Sage integration specialists, employing over 15 full time staff and boasting a client list featuring organisations such as Sage, Microsoft, TSG and Laterooms.com.