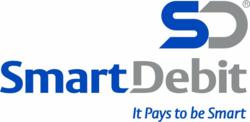 (PRWEB UK) 15 May 2013
Oracle users were looking to improve their payment collection process through the automating the set-up and on-going management of Direct Debits. Previously, users had to go through manual Direct Debit processes, which were very time consuming, costly and prone to error, delay and accuracy issues.
ORAscope, a leading Oracle Gold Partner, approached SmartDebit with the primary objective to find a facility that is able to completely automate Direct Debit payments within an Oracle solution. The SmartDebit API® provides application and seamless integration into the heart of the Direct Debit process. The combination of the SmartDebit API® and ORAscope's integration capabilities now means Oracle users can produce the correct file format automatically, with no need for manual intervention.
Paul Simpson, Sales Director of SmartDebit, said, "The Oracle payment collection is significantly improved and automated through our service, the joint solution with ORAscope overcomes the lack of functionality that Oracle users previously had to endure. The system now provides auto updates to funds in accounts receivables, to remove the difficult issues Oracle Financial users experienced in trying to obtain STP (Straight Through Processing) and 'end-to-end' automation of Direct Debit processing; all whilst maintaining compliance under the Direct Debit rules and regulations."
He continues, "The early feedback from customers has been really positive. They especially impressed with the integration with Oracle financials and how well it works with the standard output file that Oracle creates."
About SmartDebit
SmartDebit is the UK's leading Direct Debit bureau, specialising in payment processing on behalf of businesses, not-for-profits and public sector authorities since 1998. A Bacs approved bureau scoring 'Excellent' ratings in all five categories of the Bacs audit, and is ISO 27001 certified.
Offering paper and paperless and online Direct Debit options, the SmartDebit service encompasses the SmartDebit Admin® cloud-based portal to administer payments, SmartDebit Online® to sign payers up via a website, SmartDebit API® for the full integrated solution and SmartDebit Contingency® for disaster recovery.