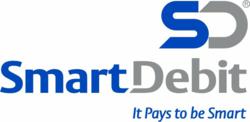 (PRWEB UK) 13 August 2012
Before SmartDebit began using their services, their support team were handling an average of 250 incoming phone calls per month from our clients' payers. Generally, these payers did not recognise, or wished to query, the Direct Debit appearing on their bank statement and therefore had contacted their bank. Subsequently, SmartDebit's details were being passed on as the bureau processing the payment and from there it was a case of their support team passing on the clients' contact details so that the payers could raise the query directly.
In line with their expansion, SmartDebit recognised that volumes of these enquiries would only increase. They tendered to a number of call centres to outsource query handling and a shortlist was drawn up. The review of each company was based on cost structure, company size, credit and risk, availability (24/7) and sector experience. As well as excelling in every area of the review, their new partner proved to be extremely helpful and proactive throughout the planning process, assembling the phone scripts, leading up to going live and subsequently handling the calls. SmartDebit have consistent communication, holding teleconference reviews to discuss any issues or tweaks that might need to be made to the scripts.
SmartDebit's Operations Director, Rhys Daniel commented "We pride ourselves on providing a high level of customer service. The recruitment of our new call centre will ease the amount of calls to our support team, which will provide our clients and their payers with an increased level of support".
SmartDebit™ are the UK's leading Direct Debit Bureau, specialising in payment processing services since 1998. A Bacs approved Bureau, scoring 'Excellent' in all five categories of the Bacs audit, and ISO 27001 compliant. Providing a complete range of services: Outsourcing; SmartDebit-Admin cloud based portal; SmartDebit-Online payer sign up; SmartDebit-API integrated solution and SmartDebit-Contingency.