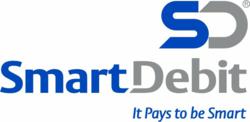 Particularly attracted by SmartDebit-Online, the web-based facility allowing visitors to sign up there and then to give on going donations
(PRWEB UK) 6 August 2012
Penny Appeal was founded in 2009 in an effort to relieve poverty around the world and provide an education to orphaned or destitute children. They have targeted 10 countries, all well-known victims of natural disasters, war, famine and high infant mortality rates. One of their appeals is the Orphan Sponsorship Programme, set up in the belief that education is key to long-term poverty relief. Penny Appeal now provides education to orphaned and poor children across five schools in Pakistan and they intend to expand into other countries.
In order to achieve their goals, Penny Appeal needed to widen their donation base. Having heard about the popularity of Direct Debit for recurring payments, they approached SmartDebit, the UK leaders in Direct Debit collections. Particularly attracted by SmartDebit-Online, the web-based facility allowing visitors to sign up there and then to give on-going donations, work was soon underway to prepare for Penny Appeal's first collection date.
SmartDebit's Sales Director, Paul Simpson commented "By introducing our online sign up facility to their website, Penny Appeal have added a straight forward, easy to use facility on their website enabling donors to sign up there and then. Donors today are comfortable contributing to charities online, feeling safe in the knowledge that their details are taken in a secure web environment. It has been a pleasure working with Penny Appeal, and we hope their good work continues to help the families facing unimaginable hardships".
SmartDebit™ are the UK's leading Direct Debit Bureau, specialising in payment processing services since 1998. A Bacs approved Bureau, scoring 'Excellent' in all five categories of the Bacs audit, and ISO 27001 compliant. Providing a complete range of services: Outsourcing; SmartDebit-Admin cloud based portal; SmartDebit-Online payer sign up; SmartDebit-API integrated solution and SmartDebit-Contingency.