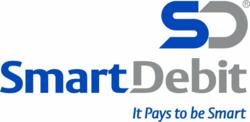 (PRWEB UK) 24 January 2013
The Sage User Network is an independent body with a membership base larger than some resellers' customer bases and is the only independent user group for all users of Sage. The Network, which is respected and valued by Sage, acts as a voice to obtain a better product.
SmartDebit collect payments on behalf of numerous corporate, small business, public sector and charitable organisations. Providing a total service from the initial consultation right through to account management, SmartDebit are renowned across the UK for their efficiency, support and innovative payment solutions.
The presentation which will be given by SmartDebit's Sales Director, Paul Simpson will focus on the benefits of combining Sage with the SmartDebit Direct Debit solution. Attendees will also learn how to become a Direct Debit originator and the process involved with the collection of Direct Debit payments, including the integration of web-based sign up facilities via hosted page or an application programming interface (API).
Having accumulated over 20 years' experience in the payment processing industry, Paul is often seen attending and presenting at conferences and user groups across the UK. Paul explains the importance of SmartDebit having a presence at such events, "Having established SmartDebit as the UK's leading Direct Debit Bureau, we are continually looking to improve our service. Attending events such as the Sage User Network meeting gives us the opportunity to provide information about Direct Debits, but more importantly listen to what organisations want or expect from integrated payment solutions."
About SmartDebit
SmartDebit is the UK's leading Direct Debit Bureau, specialising in payment processing services since 1998. A Bacs approved Bureau, scoring 'Excellent' in all five categories of the Bacs audit, and ISO 27001 compliant. Providing a complete range of services: Outsourcing; SmartDebit-Admin cloud based portal; SmartDebit-Online payer sign up; SmartDebit-API integrated solution and SmartDebit-Contingency.