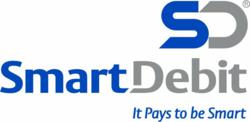 (PRWEB UK) 18 August 2012
Paul's appointment will help further the tremendous growth of SmartDebit and develop the partner channel programme. Having spent over 20 years in the payment industry, Paul is well known and respected and can often be found at user groups, presenting as the Payment/Direct Debit subject matter expert.
Paul has the proven ability to establish and manage direct and channel sales routes to both new and existing markets – with the track record of selling to Corporate, SME, Public Sector, NFP and across vertical markets. In addition to his Direct Debit and payment solutions background, Paul also has extensive experience in various other payment methods including Payment Gateway, E-Wallet and Mobile Payments. Paul's experience also covers payment related sectors such as E-commerce, Document Workflow and P2P. Collaborating this together with an understanding of core banking, accounting and payroll systems means Paul fully understands the requirements of most organisations with regards to their payments and collections.
Paul states, "I am delighted to join SmartDebit and to be part of such a successful company, I have followed SmartDebit for the last couple of years and when I was offered the opportunity to join them as their Sales Director, it was a pleasure to accept and to be able to contribute to their current and future growth plans, ensuring that they maintain their lead in the payment and direct debit space."
SmartDebit's Managing Director, Terry Jones, stated, "The appointment of Sales Director is key to our HR, Business and Strategy plans for SmartDebit's growth over the next 5 years. The company has clear and extremely demanding objectives to meet throughout this period. Paul is an impressive individual. We are absolutely delighted to have him on board and looking forward to his support for an outstanding performance."
SmartDebit™ are the UK's leading Direct Debit Bureau, specialising in payment processing services since 1998. A Bacs approved Bureau, scoring 'Excellent' in all five categories of the Bacs audit, and ISO 27001 compliant. Providing a complete range of services: Outsourcing; SmartDebit-Admin cloud based portal; SmartDebit-Online payer sign up; SmartDebit-API integrated solution and SmartDebit-Contingency.