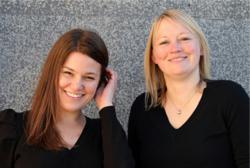 For Gen Y, gender lines are blurred and roles are less traditional. These differences are important to understand when designing for them.
San Francisco, CA (Vocus/PRWEB) April 19, 2011
Five years ago, Smart Design's Femme Den started the push for gender to be part of the design dialogue. As our conversation deepens, we see gender roles blurring.
Gender finds more similarities than ever in Gen Y. Women have been taking on more masculine roles but guys are showing character traits traditionally attributed to women too – they over-share on Facebook, develop bromances, and have killer fashion sense. How do these gender evolutions change design for Gen Y?
In their talk on April 19th on the CSLB campus hosted by IDSA-LA, members of Smart Design will discuss experiences that better serve this gender-blending and empathetic generation, and how to design for them in the future.
Wibke Fleischer, a skeptic member of Gen X, is Director of Insights and Strategy at Smart Design's San Francisco office. She has worked on new experiences for Gen Y in the US, Europe and Asia. Her core expertise lies in uncovering social, cultural, and business trends and understanding how they create new opportunities.
Sarah Nagle is a social member of Gen Y with 421 friends on Facebook and is also Senior Design Researcher in the San Francisco office of Smart Design. She has spent 6 years understanding people and culture worldwide. Her most recent work was on programs uncovering home and mobile technology behaviors and future interaction insights in the US, Europe and Asia which she helps translate into meaningful design solutions.
About Smart Design
Improving daily life. That's what Smart Design strives to achieve with each and every design challenge presented. They have developed many iconic products that have withstood the test of time. Through purposeful innovation and design leadership, the company continues to deliver enjoyable and satisfying consumer experiences to people across the globe. In 2010 the company was named National Design Award winner for Product Design and they have been listed in Fast Company Most Innovative Companies.
Smart Design has a 30-year history of turning insight and innovation into successful consumer products, communications, and brands. Their multidisciplinary approach brings together experts in product, graphic, and interaction design, business factors, engineering, and design research to ensure that its solutions connect with people. Smart Design's consistent results are delivered by an international staff of 130 – working in teams across offices in New York, San Francisco, and Barcelona. Follow us on Twitter @SmartDesign.
###