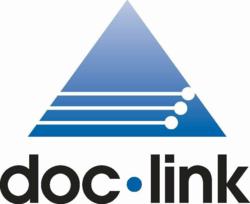 Laguna Hills, CA (PRWEB) November 01, 2011
Altec Products, Inc. announced today the release of their doc-link Smart Form Toolkit as an enhancement to doc-link 2.7 into the SMB mid market space. This Toolkit provides the ability to configure Smart Forms for processing or creating new documents. Smart Forms are electronic forms that are accessed from the doc-link Smart Client. They are configurable, easy to use, and can extend to all areas of your business. These customizable doc-link windows can be used to create, index and retrieve documents, as well as structure business processes.
"We embrace technology that allows our customers and partners to streamline transaction processes," states Mark Tague, CTO, Altec. "Without writing a single line of code, users can fully configure doc-link windows unique to their business processes, which reduces data entry and processing time."
Merri Jo Cleair, doc-link Product Manager, Altec added, "We already see many applications for the toolkit such as the creation of expense reports, credit card reconciliation, and streamlining HR onboarding with electronic check lists. This is a new concept that gives the SMB market the flexibility to automate business processes throughout the entire organization. "
Combining robust integration, best practices, state-of-the-art technology, and sound implementation methods into an affordable package has made doc-link the document management choice among partners and customers.
About Altec
Altec is a leading provider of Integrated Document Management (IDM) solutions to mid-market companies. For more than 25 years, Altec has provided a wide range of accounting-centric paper to paperless solutions including its flagship product, doc-link™, which enables companies to capture, archive, workflow and route structured and unstructured documents to customers, employees and vendors. Altec's comprehensive solutions include IDM, output management, MICR check disbursement and paper documents that serve more than 13,000 customers worldwide. Altec enjoys strong, collaborative partnerships with ERP and BMS solution providers such as Epicor Software, Microsoft Dynamics, Sage Software and SAP to provide the most comprehensive, integrated enterprise document management solution to the SMB market. Altec delivers its IDM solutions through a global network of authorized partners in more than 60 countries throughout the Americas, EMEA and Asia Pacific. Visit Altec at http://www.altec-inc.com, or call April Blankenship at 1-800-997-9921.
###