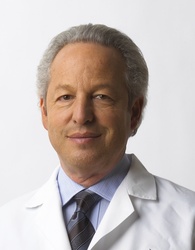 Consumers today lead busy lives and look for procedures that require minimal downtime and offer major results
Grand Rapids, MI (PRWEB) April 20, 2010
For consumers seeking a less invasive aesthetic surgery procedure for body contouring, the SmartLipo Triplex™ laser body sculpting system, recently released by Cynosure, comes as welcome news. Grand Rapids plastic surgeon, Dr. Steven L. Ringler of the Center for Aesthetics and Plastic Surgery, is the first in Michigan to offer the new SmartLipo Triplex™ laser lipolysis technology.
SmartLipo revolutionized liposuction when it was approved by the FDA in the fall of 2006 and quickly rose to become the most requested laser lipolysis procedure. Using thermal energy, the tissue selective laser melts the fat before it is suctioned, allowing for easier patient recovery and greater sculpting control for the physician. Patients have much less downtime and better results than with traditional liposuction and can usually be treated under local anesthesia.
The SmartLipo Triplex™ adds another benefit to the SmartLipo MPX™ system with an additional wavelength. This is the first laser lipolysis system that uses three wavelengths, which can be customized by the surgeon, to permanently destroy fat cells and tighten the skin by stimulating collagen production.
Dr. Ringler stated, "With the additional wavelength, the Triplex is 40 times more effective at destroying fat cells than any other laser lipolysis system on the market today. It is destined to become the new gold standard in body contouring. The benefits for patients are significant." Dr. Ringler explained, "Consumers today lead busy lives and look for procedures that require minimal downtime and offer major results. My patients have been delighted with the results of the SmartLipo Triplex™ and appreciate the benefit of a quick recovery as well as the added skin-tightening it provides."
SmartLipo Triplex™ is also equipped with several safety features including the ThermaGuide,™ which constantly measures the temperature under the skin and controls the output of energy, ensuring that the treatment area stays within a safe range so that it is hot enough to work efficiently, but not so hot as to cause the patient harm, making the technology safer than previously possible.
The American Society for Aesthetic Plastic Surgery recently released their 2009 cosmetic surgery statistics, listing liposuction as the second most requested cosmetic surgery procedure in the United States. The data also indicates that more people are opting for less invasive cosmetic surgery procedures than at any time in past history. Given those statistics, SmartLipo Triplex™ may well become the new procedure of choice for those seeking laser body contouring without the downtime of traditional liposuction.
About Steven L. Ringler, MD - http://www.stevenringlermd.com
###