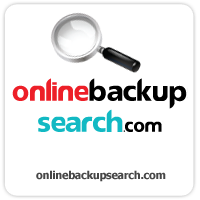 I am constantly looking for a better and more efficient iPhone app to keep my files safe.
(PRWEB) November 06, 2012
Online Backup Search (http://onlinebackupsearch.com) has released their latest guide entitled "Best Smartphone Online Backup". Online Backup Search writes guides and provides knowledge about the online backup industry to help people. This newest guide helps people find the best smartphone app for backing up files.
The guide first mentions that a majority of the cell phone users in the world are using smartphones. It talks about the importance smartphones play in our everyday lives. After explaining the significance of the smartphones in the world today, the guide asks the question, "What happens when it (the phone) breaks or gets lost?"
The next section talks about several options in online backup for smartphones. It talks about the common items used on a smartphone that would be lost. The items listed were contacts, documents, photos, music and other data.
Some of the apps that were mentioned were IDrive, SugarSync, Dropbox and iCloud. The editors at Online Backup Search kept the choices simple, picking the best choices for people.
Editor David Blane said, "I am constantly looking for a better and more efficient iPhone app to keep my files safe. iCloud does a good job, but I don't want my photostream to hog all of my storage space. I have been using IDrive and SugarSync to backup photos, but Dropbox may a good way to go because of the auto-sync function it has with photostream."
About Online Backup Search -- Online Backup Search, established in 2010, is owned and managed by Intown Web Design of Atlanta, GA. The site was created as a place for online backup users to post reviews and learn about the best online backup companies. It is a website that helps to the online backup community.
About Intown Web Design -- Intown Web Design, located in Atlanta, Ga, is a web design and development firm with a focus on creating functional websites for business. Clients range from startups to corporations traded on the NYSE. Founded in 2007, with a specialty in open source technologies including PHP, WordPress and WordPress. They have continued to expand their expertise into improving site performance, usability and search engine rankings.
###