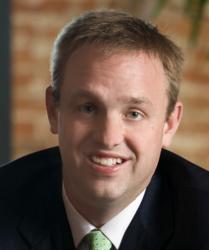 I'm excited about partnering with McGraw-Hill on my next book, they're a first class publishing organization!
New York, NY (PRWEB) April 19, 2012
About - Michael Krause, owner and founder of Sales Sense Solutions, Inc.
Michael has spent over twenty years in sales, consistently achieving the highest levels of success in sales, management, and training. With a career and family history devoted to sales (Michael is a fourth generation sales professional), he is a veteran of driving and achieving results across an array of business models and sizes.
He earned his B.B.A. in Business Administration from Saint Bonaventure University where he financed his education by establishing, owning, and operating Perfection Lawn & Landscape–a company he built from scratch to 130 accounts and 6 employees in 2 years.
"The value of education is priceless, whether learned in the classroom or in the ever-changing world of business." States, Michael Krause.
After graduating, Michael worked as a Financial Advisor for American Express where he secured enough new clients in his early months to merit the Rookie of the Year Award. He went on to earn his M.S.M. with a concentration in Entrepreneurship from Roberts Wesleyan College.
Michael then focused his talents on Fortune 500 companies such First Data, Lexis-Nexis, Ceridian, and the Bureau of National Affairs. While the company name changed one thing remained consistent: Mike's tenacity and talents to exceed expectations. He was recognized as the top producer in his division for each company as he generated over $100 million in sales.
After spending over 12 years in Corporate America he realized his true passion was helping sales professionals and businesses achieve their goals. Sales Sense Solutions was born on the premise of delivering Fortune 500 sales experience and success systems to these smaller companies.
"I find the most rewarding part of Sales Sense Solutions is helping people achieve what they believed impossible." States, Michael Krause.
Today, clients benefit from Michael's extraordinary energy and razor-sharp focus to sales processes and solutions. They genuinely appreciate his willingness and enthusiasm to spend time in the field with a sales team to really address the specifics of their challenges. Management and their teams are thrilled when they plug in their custom sales solution into their organization and experience the exceptional results.
Michael's hands-on approach carries over into his personal life. He is an active member of the Rochester business community and enjoys traveling, boating, outdoor activities, and reading.
Contact information:
Contact: Michael Krause.585-704-6453.2604 Elmwood Ave #188.Rochester, NY 14618
Chief Sales Architect for Sales Sense Solutions, Michael Krause's SMART PROSPECTING: That Works Every Time!, which blends some of the newest electronic techniques with traditional appointment setting methods that sales professionals and others can use to move more quickly and succeed in sales, to Casie Vogel at McGraw-Hill, for publication in Spring 2013 by Leticia Gomez at Savvy Literary Services (world).