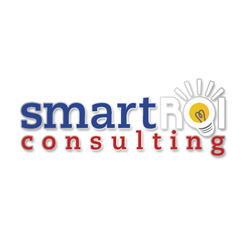 We want to give small businesses a great reason to use their free Google Adwords coupons right away - and get the most value from them
Chicago, IL (PRWEB) August 31, 2012
SmartROI Consulting, a Chicago Internet Marketing Company, has just announced a special for September that is turning the heads of small businesses in the area and all around the country. "Many businesses have received those little Google AdWords coupons in their email or postal mail, but they are intimidated to use them, or they let them go to waste," says SmartROI Consulting owner Elijah Litscher, "We want to give small businesses a great reason to use their free Google Adwords coupons right away - and get the most value from them". SmartROI Consulting is giving businesses the incentive to work with his professional online marketing company by offering an additional $100 in AdWords credit on top of their $100 coupon, for a total of $200 in AdWords media spending when they sign up for services in September.
Google frequently gives small businesses a coupon worth $100 in free Google AdWords advertising as a promotion for them to try their AdWords advertising service, which places small advertisements next to the search results in the world's #1 search engine. When these ads are managed correctly, it can lead to a huge increase in website traffic and sales.
Mr. Litscher, a veteran professional speaker who has spoken to hundreds of businesses about their Internet marketing strategies, says he frequently hears stories about businesses that just let the valuable coupons expire, but that is not the worst of it. "If you don't know what you are doing, a $100 Google AdWords coupon can be wasted in no time", says the young entrepreneur. "By bidding on the wrong phrases and not managing bid prices correctly, one could easily waste the entire coupon in one day with no return."
"We are so confident that businesses can profit from advertising the right way with Google, we will even provide them with a $100 free AdWords coupon if they don't already have one." This means that any business that wants to start promoting themselves online can start immediately.
The "ROI" in SmartROI Consulting stands for Return on Investment, which the Chicago based company is happy say that they provide for many very satisfied clients in Chicago and all across the US. Their clients include a wide variety of businesses, from start-ups launching brand new products to large hospital systems. Their services include internet marketing, search engine optimization, website design, and email marketing.
This offer is valid through the end of September for new clients only who have never advertised their domain with Google AdWords, and requires a three-month management agreement and a minimum monthly advertising budget commitment and setup fee. For more information, visit http://www.sroic.com or call (312) 569-9449.