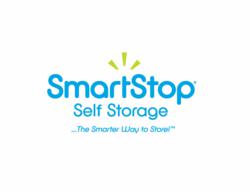 This is really the next evolutionary step in the self-storage industry, to migrate away from in-person auctions to online auctions.
Ladera Ranch, CA (PRWEB) June 18, 2013
SmartStop Self Storage is unveiling an exciting new feature, thanks to a partnership with StorageBattles.com. SmartStop, the self-storage unit rental division of Strategic Storage Trust, Inc., will now hold lien auctions online. This great new addition will make auctions much more accessible than the current format, which takes place onsite at various self-storage facilities.
"This is really the next evolutionary step in the self-storage industry, to migrate away from in-person auctions to online auctions," said H. Michael Schwartz, Strategic Storage Trust CEO. "StorageBattles.com offers an efficient way for consumers to view as many available auctions as possible in the privacy of their own homes versus driving to each individual property."
This change not only makes auction participation much more convenient for bidders, but it also simplifies the work for SmartStop district managers, who are responsible for running onsite auctions at their self-storage facilities. The online switch will free up two to three business days each month, allowing managers to focus on more important tasks than lien auctions, which can be handled simply and efficiently on the Internet. Management felt far too much time was spent planning and hosting the auctions, time that should be devoted to managing, promoting and developing the affordable self-storage brand and its business opportunities. These online auctions allow the facility operators to increase their loss recovery, from 50 percent, the industry average, to more than 117 percent, according to StorageBattles President and CEO, James Grant.
"The in-place auction is a very disruptive process that competed for our managers' time, distracted them from their main responsibilities and sometimes inconvenienced our customers," said Ken Morrison, president of Strategic Storage Property Management LLC, which oversees the SmartStop portfolio.
Customers will be excited to know that they no longer have to worry about the live auctions interfering with access to their self-storage units. Although the auctions were previously well managed, they attracted a great number of people to the facility, occasionally inconveniencing employees and customers alike. The new system promises to be a much smoother approach for everyone involved. The self-storage facilities can run more efficiently, and potential buyers can participate in auctions without having to leave home.
Using a format similar to what is used on eBay, StorageBattles has the operators of the storage facilities post videos and photos of the rental units that are to be auctioned. A description of the contents is also included. Interested parties can create a free account on the site, and then browse various auctions. Using a computer, tablet or smartphone potential buyers can bid on storage units, no matter the location. This prevents a bidder from driving out of his or her area to participate in an auction that may or may not prove successful.
"By selling online, we provide a service to the bidder, because now they have a venue in which they can purchase the units online," Morrison said. "And at the same time, it gets us our unit back, so we can rent it quickly to a paying customer."
Roughly 3,500 self-storage unit rental facilities are participating so far, with about 250,000 registered users on the site. Please visit http://www.smartstopselfstorage.com for more information on this exciting change or our affordable self-storage options.
About SmartStop Self Storage:
Strategic Storage Trust, Inc., offers affordable self storage options for individuals and businesses through SmartStop Self Storage, which rents secure storage units at various locations across the country. SmartStop also offers vehicle storage and auctions.