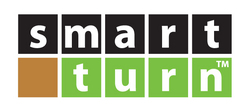 SmartTurn has more than exceeded our expectations providing us with accurate visibility and excellent record keeping, all in a highly adaptable environment.
San Francisco, CA (Vocus) March 30, 2010
SmartTurn Inc., the leading On-Demand Inventory and Warehouse Management System (WMS) provider, today announced that USA Cycling has made significant strides as a result of increased inventory visibility and accuracy with the SmartTurn™ Inventory and Warehouse Management System. With the mission of growing competitive cycling, USA Cycling relies on SmartTurn to manage and track fixed assets such as bicycles, wheels, and clothing for U.S. cyclists at multiple locations. SmartTurn's WMS provides real-time visibility and 24/7 worldwide access to the organization and its members.
Recognized by the U.S. Olympic Committee (USOC) and Union Cycliste Internationale (UCI), USA Cycling is the official governing body for all disciplines of competitive cycling in the U.S. – road, track, mountain bike, BMX, and cyclo-cross. Based in Colorado Springs, Colorado, the not-for-profit organization has more than 66,000 members and sanctions 2,600 events each year.
"SmartTurn has more than exceeded our expectations providing us with accurate visibility and excellent record keeping, all in a highly adaptable environment," said Gregory Cross, Director of Logistics and Operations, USA Cycling. "We can rest assured that our cycling teams are well equipped and receiving the necessary support wherever they are in world. Additionally, with increased visibility, we can now better manage our assets to minimize lost equipment, further reducing costs."
As a completely web-based (SaaS) system, SmartTurn enables USA Cycling to manage inventory in multiple locations with highly configurable, secure access that allows team members, staff and other partners to manage inventory processes remotely. From inventory availability and support status to collaboration, USA Cycling has visibility across its entire network.
"USA Cycling staff members have all the tools to make key decisions right at their fingertips," continued Cross. "They can manage inventory processes and receive up-to-date information in real time whether they're in the office or on the race track."
"When it comes to running a business, having a competitive edge is often the difference between winning and losing just as it is in competitive racing," said Jim Burleigh, CEO of SmartTurn. "For any forward-thinking organization, SmartTurn's web-based inventory management offers robust features and easy integration that delivers immediate results in increased visibility and accuracy."
SmartTurn has gained wide adoption because of its Web-based model, better known as Software-as-a-Service (SaaS). SmartTurn's award-winning WMS system offers customers up to 99 percent inventory accuracy starting at $500 per month per facility with unlimited users and transactions. This costs significantly less to deploy and operate than the average maintenance fees alone of traditional installed software. SmartTurn provides capabilities never offered before in the industry, particularly built-in ubiquitous inventory visibility across customers' selling channel for "sell-side" logistics, as well as with suppliers on the "buy-side" with its unique unlimited user access model. Replacing systems that cost thousands of dollars, and months to implement, SmartTurn can rapidly expose dark spots in supply chains.
About SmartTurn
SmartTurn™ Inventory and Warehouse Management System and the SmartTurn Inventory Grid™ are the first true on-demand warehouse management systems to provide enterprise class functionality at a fraction of the cost of traditional license and install software. Designed for quick implementation, ease-of-use, real-time inventory accuracy and warehouses performance, the SmartTurn system provides visibility on every item across single or multiple warehouses. Founded on the premise that software should be smart, simple and safe, SmartTurn's customers span the value chain of most industries to include manufacturers, wholesalers as well as 3PLs. SmartTurn is privately held and backed by leading investors, NEA and Emergence Capital Partners. Please visit our web site at http://www.smartturn.com.
Media Contact:
Albert Fong
SmartTurn
(415) 685-4162
pr(at)smartturn(dot)com
###