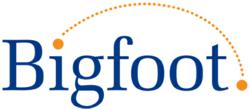 We're excited to partner with Smartware Group to bring powerful mobile hardware and solutions expertise to Bigfoot CMMS users.
Center Harbor, NH (PRWEB) September 12, 2012
Smartware Group, Inc., the premier provider of Bigfoot CMMS (Computerized Maintenance Management Software) for optimizing maintenance of facility and operations equipment, has partnered with Barcodes Inc. to furnish customers with devices that extend the mobility of its award-winning maintenance management products.
"We're excited to partner with Smartware Group to bring powerful mobile hardware and solutions expertise to Bigfoot CMMS users," said Dan Nettesheim, CEO at Barcodes Inc. "Our experience with mobile data tracking technology combined with Smartware Group's software will allow businesses to execute their maintenance management processes even more quickly, accurately and efficiently."
"Our customers have come to rely on bar coding to capture data on work order status, repair history, lockout-tag-out emergency procedures, and more," said Paul Lachance, Smartware Group president. "We now have Barcodes Inc. as our preferred hardware partner, giving Bigfoot CMMS customers a direct connection to one of the top providers of mobile asset management and inventory tracking technology, and the same superior technical maintenance software support they have come to expect from the Smartware Group team."
In the last two decades, Barcodes Inc. has earned its reputation as a leading hardware provider in the data tracking industry, offering a wide selection of scanner, mobile computer, and RFID products and solutions. Through its partnership with Smartware Group, Bigfoot CMMS users will receive exclusive discounts and a dedicated Barcodes Inc. technical representative to assist with their hardware requirements for Bigfoot On-the-Go, Smartware Group's mobile version, as well as scanners for reading barcodes on equipment and other devices used in the field.
By late fall, users will also have access to a dedicated Bigfoot CMMS web page on the Barcodes Inc. site with an e-commerce shopping cart feature, full product information, and representative contact information for an easy hardware shopping experience.
About Smartware Group, Inc.
Smartware Group, Inc., headquartered in Center Harbor, N.H., develops and services Bigfoot CMMS (computerized maintenance management software) for a variety of business environments, from data centers to manufacturing plant floors to convention centers and stadiums.
Since 2002, Bigfoot has helped more than 1,500 customers worldwide improve facility and equipment maintenance operations with advanced capabilities that include preventive maintenance (PMs) and predictive maintenance, work order scheduling, maintenance requests, asset life cycle management, parts replacement inventory, and built-in reporting. Bigfoot CMMS's native functionality paired with its intuitive design allows maintenance professionals to implement the solution and get results quickly, often in a matter of weeks. To learn more about Bigfoot CMMS, visit http://www.bigfootcmms.com.
About Barcodes Inc.
Barcodes Inc. is North America's leading provider of specialized digital data hardware solutions. The company's products include barcode scanners, mobile computing devices, identification card equipment, point-of-sale systems, barcode label and receipt printers, and consumables, all of which help customers improve productivity and profitability. Barcodes Inc.'s product and solution experts have been serving both large enterprise and small business customers since 1994.
For more information, contact Barcodes Inc. at 1.800.351.9962.
# # #