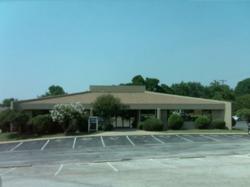 "We truly believe in what we do and we enjoy helping businesses grow," said Kevin Adams, SMB SEO's Chief Marketing Officer
Dallas, TX (PRWEB) September 28, 2012
SMB SEO LLC, a local Dallas area based online marketing and consulting company is proud to announce that we now have an office in Bedford, TX. The company, which offers a wide range of services such as search engine marketing, website design, social media marketing, and video production, has been experiencing rapid growth despite the current economic environment.
"As our business continues to grow, we recognize the importance of a centralized location that is equally convenient to both sides of the Dallas-Fort Worth Metroplex. This enables us to provide our clients with a higher degree of service and convenient access from anywhere in North Texas," said SMB SEO founder Mike Stewart.
The company attributes its growth to experienced management and the great industry talent and subject matter experts on hand. SMB SEO believes that it is poised for continued double digit growth in this current difficult economy as businesses take a harder look at ways to improve the returns on their marketing budgets. SMB SEO's targeted and measurable approach to online media and advertising enables its clients to easily monitor the value proposition that it provides.
"We truly believe in what we do and we enjoy helping businesses grow," said Kevin Adams, SMB SEO's Chief Marketing Officer and resident Pay Per Click Expert. "The services we offer are more important than ever as companies struggle to survive while continuing to market their products and services. We help them accomplish this in a way that is more cost effective and profitable."
The first of August, 2012, SMB SEO's team moved in to a new office space at 801 Forest Ridge Road, Suite 104-105 in Bedford, Texas. With the addition of this new location, they are now enjoying the benefits of being able to serve clients more efficiently, brainstorm more effectively, and communicate openly with one another since they are only a door away at any given time.
While individuals at SMB SEO each enjoy their personal space, they do all very much like working together as a team, as well as being able to meet with clients or prospective clients in the new conference room. Company lunches have now become a daily routine, which gives the company time to be together and share ideas openly of how to further enhance services, to continuously grow and improve the business.
SMB SEO encourages all clients, or anyone who may be interested in learning more about what services the company offers, to call, email, visit the company's website to make an appointment to come by any time they would like to discuss any questions or concerns they might have. With everyone together, the company is able to answer your questions and address concerns as a group, providing the more in depth and complete answer available. The office is open to the public from 10 a.m. to 5 p.m., Monday through Friday. Stop in and see them!
SMB SEO Dallas Internet Marketing Agency office:
801 Bedford Road, Suite 104-105
Bedford, Texas 76095
http://www.smbseo.com
About SMB SEO LLC:
SMB SEO is a full service internet marketing company that serves small to medium-sized business internet advertising needs. SMB SEO's primary core competency is content marketing and linkbuilding. SMB SEO also offers website development, pay-per-click advertising management and consulting, organic search engine optimization, content writing, video production, local search optimization, video optimization, email marketing, social media marketing and engagement and much more. SMB SEO was founded by local Dallas Internet Marketing Expert Mike Stewart.
Contact SMB SEO:
phone: 214-267-9553
mail: 6333 E. Mockingbird Ln. Ste 147-830 Dallas, TX. 75214