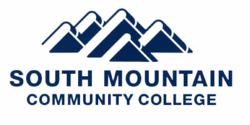 Phoenix, AZ (PRWEB) December 15, 2012
Students who want to enroll in college but lack the funds can get assistance at an event this February at South Mountain Community College.
"College Goal Saturday" is a workshop for students planning to attend any college, as well as their parents. College staff will assist applicants in completing their Free Application for Federal Student Aid (FAFSA), the first step in applying for any kind of federal financial assistance for college, and answer other questions about tuition, fees and enrolling.
Students are asked to bring their 2012 tax returns (if available) or W-2 forms, Social Security numbers and other tax information, both for themselves and their parents.
Information will be presented in both English and Spanish, and refreshments, giveaways and door prizes will also be featured Saturday, February 9, beginning at 2:00 p.m.
South Mountain Community College Technology Center, 2nd Floor, 7050 S. 24th Street in Phoenix, just north of Baseline Road.
Admission to this event is free of charge.
South Mountain Community College is one of the 10 regionally accredited Maricopa Community Colleges.