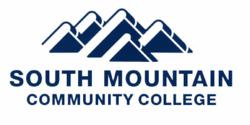 For anyone who's excited about performing, teaching or creating music, this training will provide the skills, contacts and information they will need to succeed. --SMCC Faculty Joshua Gottry
Phoenix, AZ (PRWEB) October 26, 2012
South Mountain Community College (SMCC) is introducing a new Music Business degree and certificate this spring, offering students the opportunity to prepare for careers in music production and recording, artist management, retail sales and marketing, performance and composition, and more.
"For anyone who's excited about performing, teaching or creating music, this training will provide the skills, contacts and information they will need to succeed," says SMCC Faculty Joshua Gottry, who is overseeing the program.
The SMCC Music Business Program will offer both a two-year Associate of Applied Sciences (AAS) degree in Music Business, as well as a Music Business Certificate of Completion (CCL).
Required courses will include Music Business: Merchandising and the Law, Music Business: Recording and Mass Media, and Studio Music Recording, as well as general business courses in Accounting, Marketing and Desktop Publishing.
"Students with any level of music experience or interest in the music industry would benefit from these courses and this program," says Gottry. "The courses are designed to capitalize on what each student brings to the program, equip them with a greater understanding of the business side of music, and allow them to develop their own individual skill set into career opportunities."
SMCC's spring semester classes begin January 12. Students are encouraged to enroll online at My.Maricopa.edu.
South Mountain Community College is located at 7050 S. 24th Street in Phoenix, Arizona, just north of Baseline Road.
To get more details about SMCC's new Music Business program, call Joshua Gottry at (602) 243-8053.
South Mountain Community College is one of the 10 regionally accredited Maricopa Community Colleges.