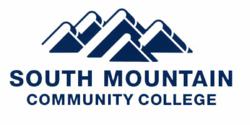 We're excited to be working with Northern Arizona University to provide this new program right here on the South Mountain campus. -- SMCC President Dr. Shari Olson
Phoenix, AZ (PRWEB) April 27, 2012
South Mountain Community College (SMCC) and Northern Arizona University (NAU) are teaming up to offer a four-year baccalaureate degree in Business Administration on the SMCC campus.
NAU recommends students complete an ABUS (Associate in Business) degree from SMCC or any accredited community college.
Students pursuing other Associate Degrees should contact NAU Program Coordinator Frank Piña, at (602) 776-4688 or frank.pina(at)nau(dot)edu, to discuss additional options.
"We're excited to be working with Northern Arizona University to provide this new program right here on the South Mountain campus," said SMCC President Dr. Shari Olson. "It provides a seamless transition for our students, as we help them progress toward their next degree."
The program will begin in the Fall 2012 semester.
South Mountain Community College is located at 7050 S. 24th Street in Phoenix, Arizona, just north of Baseline Road.
South Mountain Community College is one of the 10 regionally accredited Maricopa Community Colleges.