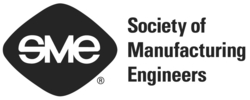 SME has a long history of producing quality West Coast events such as WESTEC and Composites Manufacturing and has built a strong audience base of manufacturing personnel, especially in key industries such as aerospace and defense
Dearborn, MI (Vocus) March 25, 2010
In response to the growing importance of securing a robust supply chain and state-of-the-art manufacturing technology for the aerospace and defense industry, the Society of Manufacturing Engineers (SME) has announced AeroDef Manufacturing, a new exposition scheduled for launch April 5-7, 2011, at the Anaheim Convention Center in Anaheim, Calif.
Aerospace manufacturing continues to be an important segment of the U.S. manufacturing base. It has recently been called "the last healthy part of the world economy" by Teal Group, an industry consulting firm. In 2008 aerospace manufacturing comprised 2.8% of the nation's workforce and contributed 1.4% to the U.S. gross domestic product (Source: Congressional Research Service).
Why the Need for AeroDef Manufacturing?
For several years, aerospace and defense manufacturers have expressed a desire for an exposition focused on new technology for their industry, a show that would include all suppliers and equipment manufacturers, and also have an educational component.
SME's AeroDef Manufacturing exposition will address the way commercial and military aircraft are designed, developed and produced, and emphasize technologies that trim delivery times and control costs. Key technologies and materials to be showcased at the event include automation, ceramics, finishing and coatings, micro- and nano-technology, sensors/RFID, assembly and joining, machining and metal fabrication. Attendees will also be able to hear presentations from the foremost experts in the industry, giving them the latest forecast on industry dynamics.
The new aerospace/defense expo will alternate years with the WESTEC Advanced Productivity Exposition. The next WESTEC show is scheduled for March 27-29, 2012 at the Los Angeles Convention Center.
Why Anaheim?
"SME has a long history of producing quality West Coast events such as WESTEC and Composites Manufacturing and has built a strong audience base of manufacturing personnel, especially in key industries such as aerospace and defense," said Mark Tomlinson, executive director and general manager, SME. "AeroDef Manufacturing will draw from WESTEC's strong heritage – an event where the industry can see the latest manufacturing technology, view new product introductions and find networking opportunities."
For more information about SME's West Coast Manufacturing Strategy, visit http://aerodef.sme.org, http://www.westeconline.com or call SME Events Department at 800.733.3976.
SME News Feed:
To receive the latest up-to-the-minute SME news, subscribe to RSS.
About SME:
Founded in 1932, the Society of Manufacturing Engineers (SME) is the premier source for manufacturing knowledge, education and networking. Through its many programs, events and activities, SME connects manufacturing practitioners to each other, to the latest technology and the most up-to-date processes spanning all manufacturing industries and disciplines, plus the key areas of aerospace and defense, medical device, motor vehicles, including motorsports, oil and gas and alternative energy. A 501(c)3 organization, SME has members around the world and is supported by a network of technical communities and chapters worldwide.
Contact:
Lori Ann Dick, APR
Senior PR Representative
Tel 313.425.3187
###