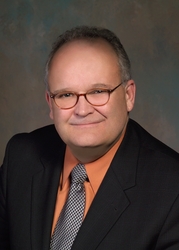 Dearborn, MI (Vocus) September 8, 2009
After more than a decade of the financial industry taking center stage in the national discussion, it is fitting that our federal government puts "making things" on the agenda with the creation of a "manufacturing czar".
Contrary to popular opinion, the U.S. remains the global manufacturing leader and the appointment of Ron Bloom as the senior counselor on manufacturing policy will maintain this position. This appointment will enable manufacturers to participate in a national dialogue on manufacturing in the U.S. - which is critical to our economic success.
The financial and retail industries just redistribute existing wealth, while manufacturing actually creates it. It goes back to Economics 101: wealth is created by taking materials of relatively low value and transforming them into products of considerable value. In other words, wealth comes from making things.
Mr. Bloom has recently been involved with the automotive industry. As he moves forward, he needs to expand into other critical sectors such as medical devices, aerospace & defense and energy.
It is also important to note that the majority of U.S. manufacturing is done in small to medium companies, so we encourage Mr. Bloom to focus on their particular needs during this critical time in manufacturing.
The Society of Manufacturing Engineers -- which supports both the individual manufacturing professional as well as the companies in these and other industries -- has already been working on a national scale with industry partners to support manufacturers, and we stand ready to participate in this critical national discussion on manufacturing.
Note to Media: Mr. Tomlinson will be available for interviews after 4:00 pm EDT; 9/7/09.
Media Contact:
Lori Ann Dick, APR,
Sr. PR Rep, Society of Manufacturing Engineers
313-425-3187
###