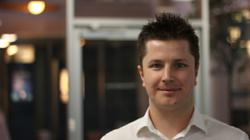 It looks like it is going to be good for us. Travelers out of Australia, and business travel in particular, will see big benefits with Emirates' vast network
(PRWEB) August 18, 2012
In their weekly news recap this week, Business Travel Management was upbeat on several news updates in the world of business travel pertaining to Australia. It shared details and reactions to the Qantas and Emirates Airlines Codeshare Deal, Asiana Airlines' rollout of its new first class suites, a new super lounge at LAX for Star Alliance members, and Virgin Australia's upgrade to the A330 aircraft for its Melbourne-Perth and Sydney-Perth routes.
Qantas and Emirates Airlines are working on their Codeshare Deal right now. They say the deal will take at least six months to complete. BTM's Managing Director, Jake Hower, predicts consumer gain from this deal. He advises travelers to watch the space for coming updates.
"It looks like it is going to be good for us. Travellers out of Australia, and business travel in particular, will see big benefits with Emirates' vast network," predicts Mr. Hower.
Asiana Airlines rolls out new suites in its first class. The new suites look similar to Emirates' first class suites and are of high quality. "They are a good option if you have to go into Korea or on routes to London," advises Jake Hower.
Star Alliance members who travel to the states regularly will be pleased to know that it has announced a super lounge at LAX. The super lounge is available to passengers from all of the Star Alliance carriers. "It looks like it is going to be very, very, very nice and it is going to be managed by Air New Zealand," continues Mr. Hower in his upbeat predictions.
Virgin Australia has announced that by the end of the year they will be operating the A330 aircraft on the Melbourne-Perth and Sydney-Perth routes. The A330 is a dual aisle aircraft. The seating on board is very comfortable, which should come as great news to frequent travelers to Perth.
About Business Travel Management
Business Travel Management is a division of Pan Australian Travel Pty Ltd, which has been in operation since the late 1950s. It is 100% owned and operated by two Australian directors, Chris Daniels and Jake Hower.
Chris and Jake came up with the idea for Business Travel Management after they realized that existing travel companies did not cater well to small and medium enterprises. Meanwhile, Pan Australian Travel was already servicing an existing "core" of SME travel clients, so it already had deep expertise in this market segment.
Therefore, Chris and Jake formed Business Travel Management in 2012 to cater to SME business travellers.