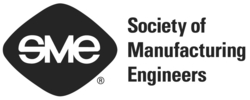 ASQ joining this collaborative effort truly aligns leading organizations to a single standard for lean certification, providing manufacturers, their supply chains and employees with a roadmap for workforce development.
Dearborn, MI (Vocus) March 26, 2010
In a move that aligns manufacturing professionals toward a single standard for Lean Certification and workforce development, ASQ (American Society for Quality) is joining with the triune of organizations that currently are responsible for the Lean Certification program.
The Lean Certification program was launched in 2006 by the Society of Manufacturing Engineers, the Association for Manufacturing Excellence and The Shingo Prize for Operational Excellence in response to the market need brought forward by their members and constituents.
"ASQ joining this collaborative effort truly aligns leading organizations to a single standard for lean certification, providing manufacturers, their supply chains and employees with a roadmap for workforce development," said Mark C. Tomlinson, SME's executive director and general manager.
ASQ had been contemplating how they could offer a lean certification program for their membership. In fact, it was members that served as the catalysts for ASQ joining the Lean Certification alliance.
"Our members encouraged us to support the Lean Certification Alliance," said Paul Borawski, ASQ executive director and chief strategic officer. "They wanted a common certification standard that was aligned to industry and had already gained acceptance within the manufacturing community. Additionally, the Lean Certification was developed to be portable between industries, and with ASQ's growing interests in healthcare, service and other sectors, a portable credential met member needs."
Key to joining this alliance is that the SME-AME-The Shingo Prize-ASQ Lean Certification is the only true lean certification available. It is the only independent, third-party assessment of knowledge and experience. Other programs on the market frequently use the term certification, however, they are really certificate programs – programs that confer a certificate upon a candidate based upon proprietary criteria, curriculum and/or training. They lack the independence and credibility of meeting the standards for certification.
The SME-AME-The Shingo Prize-ASQ Lean Certification is independent from any prescribed curriculum, is overseen by practitioners in the field, and follows standards for professional credentialing programs. It incorporates a rigorous investment in continuing education and practice of lean through a recertification process that occurs every 3 years.
The Lean Certification has three levels: Bronze Certification emphasizes the tactical aspects of Lean; Silver is based on integration of Lean; and the Gold focuses on Lean's strategic facets.
Manufacturers who have adopted and/or recognize this Lean Certification program know the rigor that their employees must go through to complete all certification requirements and the continuing practice that must occur to recertify. Employers who invest in their personnel through this program are not only developing and growing their own workforce, but are reassured by the demand of continuing practice that certification holders must engage in for recertification – requiring the candidates to undertake and report out on projects to continue their own professional development. It's a benefit both for employer and employee – each will improve as they invest in each other.
Effective today, ASQ members will receive the member discount rate for the Lean Certification program. Additionally, ASQ is evaluating additional certification preparation offerings to support their members' certification efforts. ASQ will also have member representatives on the Oversight Body for the certification program who will equally contribute to ensuring the overall integrity of the certification process. The first administration for ASQ is scheduled at their World Conference on Quality and Improvement, on May 23.
The Society of Manufacturing Engineers remains the managing partner of this alliance and will continue handling the administrative aspects of the program.
To learn about Lean Certification, the on-line study sessions and other training and testing opportunities, visit http://www.sme.org/leancert.
SME News Feed:
To receive the latest up-to-the-minute SME news, subscribe to RSS.
About SME:
Founded in 1932, the Society of Manufacturing Engineers is the premier source for manufacturing knowledge, education and networking. Through its many programs, events and activities, SME connects manufacturing practitioners to each other, to the latest technology and the most up-to-date processes spanning all manufacturing industries and disciplines, plus the key areas of aerospace and defense, medical device, motor vehicles, including motorsports, oil and gas and alternative energy. A 501(c)3 organization, SME has members around the world and is supported by a network of technical communities and chapters worldwide.
About AME:
The Association for Manufacturing Excellence (AME) is the premier not-for-profit organization dedicated to the journey of continuous improvement and enterprise excellence. AME's membership is composed of a trusted network of individuals who are committed to leveraging the practitioner-to-practitioner and company-to-company shared-learning experience. Through engaging workshops, seminars and plant tours, and industry-leading conferences, AME members are continually discovering and implementing new continuous improvement strategies and best practices. AME offers its members a multitude of valuable resources to help them stay abreast of current industry developments, and improve the skills, competitiveness, and overall success of their organizations. For more information, visit http://www.ame.org or e-mail info(at)ame(dot)org.
About The Shingo Prize:
The Shingo Prize was established in 1988 to educate, assess and recognize world-class organizations for creating a culture of continuous improvement through employee-empowerment and effective leadership. The philosophy of The Shingo Prize is that a culture of continuous improvement is achieved by focusing on principles of operational excellence, aligning management systems and implementing improvement techniques throughout an entire organization. More information on The Shingo Prize and the Jon M. Huntsman School of Business may be found at http://www.shingoprize.org and http://www.huntsman.usu.edu.
About ASQ:
ASQ, (The American Society for Quality), has been the world's leading authority on quality for more than 60 years. With more than 85,000 individual and organizational members, the professional association advances learning, quality improvement and knowledge exchange to improve business results and to create better workplaces and communities worldwide. As a champion of the quality movement, ASQ offers technologies, concepts, tools and training to quality professionals, quality practitioners and everyday consumers. ASQ has been the sole administrator of the prestigious Malcolm Baldrige National Quality Award since 1991. Headquartered in Milwaukee, Wis., ASQ is a founding sponsor of the American Customer Satisfaction Index (ACSI), a prominent quarterly economic indicator, and also produces the Quarterly Quality Report.
Media Contact:
Lori Ann Dick, APR
Senior PR Representative
communications(at)sme(dot)org
Tel 313.425.3187
###