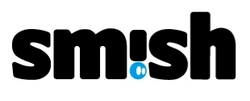 "Smish fits your whole digital life into a single app window. It's changing the way we use our desktops, and is a perfect fit for the growing market of netbooks and tablets." said Hal Halladay, Smish's CEO.
Aliso Viejo, California (PRWEB) March 26, 2010
Smish announced today that it has launched Smish Beta. This new digital creature has been let out into the wild, and will allow people to manage and enjoy the apps they use on their iPhones, Androids, and Blackberries on their computers plus a bunch more designed specifically for the PC, netbooks and tablets. Any PC, Mac, or netbook that has Smish will have split-second access to these apps. Yes, everyone loves apps, so it's about time people can get them on their desktops. Keeping that in mind, Smish takes everything people do on their computer, both online and off, and turns it into an app so they can get to it faster. It's all a double right-click away.
The Smish team of "Digital Ninjas" took something people love – apps, and created a sweet home for them on the PC.
Smish has created a platform for apps to live in, and they're the first to do it. Gone are the days where you have to click five levels down on a menu tree to get a calculator, or navigate through four menus to get your bank balance. How about a quick translation or conversion? Just double right-click for Smish.
Smish saw an opportunity to make the digital world more manageable, and apps do just that. "The simplicity and niche functionality of apps have as much relevance on a PC or netbook as they do on any device. I am in front of a PC all day. I want apps on that PC, but how do I manage and access 90 to100 apps on the current PC?" Halladay says. "Smish handles that."
Smish also announced that its software development kit (SDK) will soon be released publicly so third-party developers will be able to migrate mobile apps and create more apps specifically for the desktop.
If you want to get your hands on Smish, the download is free (http://smi.sh).
There is a brand new Smish Film, you should check it out!
Or take a glimpse of one of the fastest growing Facebook groups known to mankind check Smish out on Facebook!
And don't forget to follow Smish on Twitter!
About Smish
Smish was founded in 2009 in Orange County, California and also maintains an office in Mesa, Arizona. Smish is the new platform for the thousands of third-party apps that are coming to the computer. It's a free download that smishes all your files, feeds, friends, and favorite apps into a single window in order to organize and simplify our increasingly complex digital lives. Smish floats up above all your other programs with a simple keystroke and disappears with just one click. Visit http://smi.sh to learn more.
Contact:
Lauren Gross
Smish
949-201-4594
website: smi.sh
###