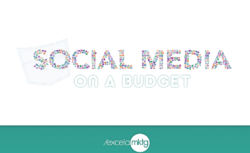 Los Angeles, Calif. (PRWEB) August 20, 2012
To augment the growing success of Social Media on a Budget, blog creator /excelamktg is now offering a free E-Book download to business owners and social media buffs alike. Social media platforms covered in the E-Book include Facebook, Twitter and Pinterest along with various photo applications, such as Instagram. The E-Book goes beyond social media to cover other marketing tactics that can enhance those efforts, such as digital PR and campaigns.
According to a recent Small Business Trends insight, 47% of small businesses are not yet using social media and those that are may not be using it to its full potential. /excelamktg's E-Book is designed to help small businesses easily understand the effectiveness social media can supply and to provide advice on integrating social media into their marketing mix to actually garner results in terms of increased web traffic and business exposure.
"Up until now, we have been offering this advice through our blog, but going forward we will be supplementing those materials with exclusive content that will only be available in our E-Book," said Meaghan Emery, senior strategist and account manager at /excelamktg. "Because we'll be releasing a new version each month, business owners can be certain that they're getting the latest information on social media news, tips and online marketing in general."
The E-Book contains a vast selection of topics all centered on social media, including easy steps to optimize each platform, delivering engaging content, digital PR how-to's, lead generation, and ideas for integrating successful social media campaigns. Tips and advice cover the basics of social media to more complex concepts and is intended for both those well acquainted with social media or for those just starting out.
Version 1.1 of the 95 page Social Media on a Budget E-Book is available for free download at: http://exc.la/ebook
ABOUT /EXCELAMKTG
/excelamktg is a social media marketing firm based in Los Angeles. A division of Excela, For Everything Business, the firm caters to the small and mid-sized business sector offering online marketing, social media campaigns, digital public relations, web design, SEO services and more. For more information on /excelamktg, please visit http://www.excelamktg.com