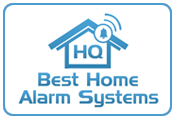 Smoke detectors should be installed on every level of the home including the basement.
Seattle, WA (PRWEB) June 19, 2013
BestHomeAlarmSystemsReviews.com (BHASR), the leading provider for unbiased and independent home security reviews, ranks the top home security companies with fire monitoring services in 2013. Each year the home security experts at BHASR conduct nationwide reviews of the leading home security companies. Dozens of home security companies are reviewed, however only the top 5 are ranked on the BHASR website.
To view the latest reviews and 2013 Best Home Security System Rankings visit:
http://www.BestHomeAlarmSystemsReviews.com
Fire monitoring services are an important part of any home security system and it is recommended by the U.S. Fire Administration to have a smoke detector on every level of the home including the basement. Most home security system companies include a smoke/heat sensor with their packages, however all of the home security companies ranked on BHASR can be customized to meet the needs of the individual homeowner.
According to Mike Bristow, the senior editor of BestHomeAlarmSystemsReviews.com, "When the staff at BHASR interviewed home security shoppers fire monitoring was at the top of their list along with a reliable and quick to respond home security company. All of the top providers reviewed on BestHomeAlarmSystemsReviews.com offer their customers fire monitoring services."
The best home security system with fire monitoring services goes to FrontPoint Security. FrontPoint Security offers their customers outstanding customer service, wireless home security systems with 100% cellular monitoring services. FrontPoint Security also provides their customers with a 30-day money back guarantee.
About BestHomeAlarmSystemsReviews.com
BestHomeAlarmSystemsReviews.com is the leading home security system reviews resource for consumers in the market for a home security system. In addition to reviewing and ranking the home security systems and services from the leading providers, BestHomeAlarmSystemsReviews.com also publishes educational information to help consumers lead a safer and more secure lifestyle.