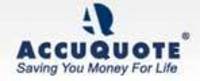 If you've been putting off shopping for life insurance because you're a smoker, or think you are paying exorbitant premiums because of your habit, it's time to start shopping around. Many people are overpaying for their term life insurance because they don't realize how to shop for it
Wheeling, IL (PRWEB) July 8, 2008
AccuQuote, a leader in providing term life insurance quotes to people across the United States, recommends several tips to help smokers find affordable term life insurance.
"Whether you smoke two packs of cigarettes a day, or have an occasional cigar or pipe, the life insurance quotes you'll most likely see are going to be smoker rates which are often, as much as triple (or more) the price of non-tobacco users," says Byron Udell, founder and CEO of AccuQuote.
For example, a 40-year-old male cigarette smoker qualifying for term life insurance rates on a policy with a face value of $500,000 would be quoted a minimum of $2,480 for a 30-year level term life policy. If that same person qualified for the best available non-smoker rates he would only pay $620 for the same policy. That's a savings of $1,860 per year and $55,800 over the length of the policy!
"If you've been putting off shopping for life insurance because you're a smoker, or think you are paying exorbitant premiums because of your habit, it's time to start shopping around. Many people are overpaying for their term life insurance because they don't realize how to shop for it," says Udell.
AccuQuote suggests the following tips for finding a life insurance company that will offer some tobacco users more favorable rates - sometimes, even non-smoker rates:

Shop around - Some companies require a negative test for nicotine in order to qualify for non-smoker term life insurance rates. While at others, testing positive for nicotine is acceptable. As a result, an occasional cigar smoker or tobacco chewer could end up paying a lot more than they have to if they buy their term life insurance from the "wrong" company.
Deal with a multi-carrier broker - Only a brokerage firm that has access to a broad range of carriers will likely know which life insurance company might offer the most favorable term life insurance rates to a given person, based on their individual profile.
Do NOT lie on your application - Because premiums offered to those who use tobacco use are often triple those of people who don't smoke, some people are tempted to lie to get a better term life insurance rate, but doing so could put the existence of the protection at risk.
Also Udell says, "If you're an ex-smoker, don't think you'll automatically qualify for non-smoker rates. Life insurance companies usually require that you be smoke-free for at least one year; however some require longer periods. Bottom line: Don't delay the process. Get the term life insurance coverage you need today. If you quit down the road, you can always reapply for lower rates later, assuming you're still healthy!"
About AccuQuote:
AccuQuote helps consumers find the best values in term life insurance by combining instant online quotes with the personal service of unbiased life insurance professionals that can help answer questions, identify important issues, and make meaningful recommendations. The company offers consumers an extensive selection of life insurance options, including term life, whole life, and universal life, as well as selected annuities. The website has many handy insurance tools, including a life insurance needs calculator to help you figure out how much to buy, a glossary that explains industry terminology, a collection of articles that cover the basics about life insurance, and a blog which answer many questions about life insurance. For additional information or to get quotes for cheap term life insurance, please call 1-888-314-4455.
###