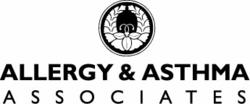 We know quitting is not an easy task, but we are here to help them every step of the way.
Houston, TX (PRWEB) April 03, 2013
Allergy & Asthma Associates (AAA) encourages patients and their families to stop smoking with their one of a kind smoking cessation program.
The recently implemented program not only encourages but helps smokers quit by providing materials and counseling sessions conducted by the Physician Assistants and Nurse Practitioners at Allergy & Asthma Associates.
Smoking is hazardous to all body organ systems and repeated use and exposure to tobacco weakens your immune system, worsens your allergies and asthma, and increases your health risk for other illnesses.
"Most of the patients we see here at AAA come to us because they have moderate to severe allergies, sinus issues, and/or asthma. What they may not realize is that using or being exposed to tobacco significantly affects our ability to help get their symptoms under control. For this reason, we have started a tobacco cessation program to educate our patients of all the ill effects of tobacco use and to help them quit," says Physician Assistant, Angelique Tijerina.
The program allows patients to schedule appointments with a Physician Assistant or Nurse Practitioner at any of their 15 locations to discuss an individualized smoking cessation plan. Patients can also be referred to the program by their Allergy & Asthma physician. The providers inspire tobacco using patients to abstain from smoking by educating them on the newly implemented program, and the negative effects smoking has on their moderate to severe allergies, asthma, or general health.
The first step is the patient's ability and readiness to quit. Once the patient has decided to commit, multiple options are discussed as well as scheduling a follow up visit. Patients are provided with the educational tools needed to aid them in their decision to quit.
"We know quitting is not an easy task, but we are here to help them every step of the way," states Nurse Practitioner, Julee Mathena.
Allergy & Asthma Associates is the largest single specialty group in the Greater Houston area with 15 locations. Most locations offer advanced ENT surgeons and a MiniCT image scanner to help diagnosis and treat recurrent sinusitis. They are the leader in allergy, asthma and sinus care in their community. For more information please visit http://www.texallergy.com