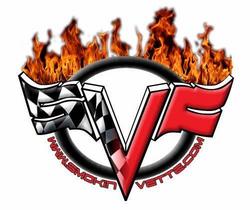 put your money where your mouth is
Sacramento, CA (PRWEB) July 27, 2009
SmokinVette.com Corvette Forum is proud to announce its launch of SmokinBucks. SmokinVette.com, considered as one of the largest privately owned Corvette Forums that has also been recently featured with Speed Channels Super Cars Exposed, Jay Leno's Garage and SEMA two years straight.
It's no secret where the economy is at; many vendors are having a rough time. At SmokinVette we genuinely care for our vendor's success. We all have heard the phrase "put your money where your mouth is". Keeping this famous phrase in mind is the reason why SmokinVette.com is the first Corvette Forum to launch a program call "SmokinBucks". To simply put it, it's a way to give back to the Corvette community.
With current economic conditions it's a fact that consumers are holding onto their hard earned money waiting for the best deals they can find. Now at SmokinVette.com you the Corvette enthusiast can earn SmokinBucks for activity that you would normally be doing on a Corvette Forum. Posting a question? Answering someone's question or just general discussions about Corvettes, you can now earn SmokinBucks that can end up saving you the Corvette enthusiast money on your upcoming mod purchases! To read more about this including rules, terms and conditions please visit: SmokinVette.com Corvette Forum SmokinBucks Terms and Conditions
SmokinVette.com is known for it's robust technology, ease of use and friendly discussions relating to an all American classic sports car… the Corvette. At SmokinVette.com a visitor has free access to thousands of technical and general discussions, not to mention an impressive Corvette photo gallery. As a registered member (free) this same guest has the ability to participate in discussions, post questions, answer questions and much more relating to all generations of Corvettes.
At SmokinVette, we understand there are a few Corvette Forums, we appreciate you visiting and making SmokinVette.com your Corvette Forum of choice.
###