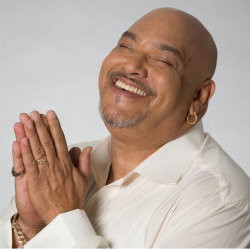 It's always a pleasure to present these incredibly talented artists and even more special to do it on a double bill where they join musical forces for one night...
New York, NY (PRWEB) September 06, 2011
Smooth Jazz New York is pleased to close out their contemporary jazz star-studded 14th Smooth Cruise summer season with Phil Perry and Alex Bugnon for two dynamic encore shows on October 7, 2011 at 6:30pm and 9:30pm aboard The Spirit of New York cruise ship.
The stellar double bill follows an exciting 10-show summer roster which included Jonathan Butler, Spyro Gyra, Jazz Attack (with Gerald Albright, Peter White and Rick Braun), Najee, Kirk Whalum, Jeff Golub, Norman Brown, and Rachelle Ferrell, among others. The special October 7th Friday night encore Smooth Cruise will set sail from Pier 61, Chelsea Piers (23rd St & West Side Hwy) and cruise down the Hudson River, offering exceptional music as well as stunning views of the Statue of Liberty and the Manhattan skyline.
"It's always a pleasure to present these incredibly talented artists and even more special to do it on a double bill where they join musical forces for one night," says Bill Zafiros, co-founder of Smooth Jazz New York.
Phil Perry is known for his passionate and soulful vocals. He first came to the attention of soul music fans in the early 70s as lead singer of the Montclairs. He would later become a sought-after background vocalist for such well-known artists as Anita Baker, Boz Scaggs, Rod Stewart, Peabo Bryson, and George Duke. However, Perry has shined in the spotlight distinguishing him through strong solo albums that have highlighted both his ability to interpret classic soul songs as well as his own songwriting skills. Since his first solo release, 1991's hit album The Heart of the Man, eight other releases have followed. A 2011 remastered reissue of his work with Kevin Sanlin will be available shortly. Entitled "Perry & Sanlin" the 2 CD set includes "Those Who Love" (1980) and "We're The Winners" (1981).
Keyboardist Alex Bugnon has crafted one of the most recognized styles in today's contemporary jazz piano: a sultry blend of contemporary jazz, funk, and R&B with hints of gospel, for good measure. The Swiss native grew up going to the Montreux Jazz Festival right in his hometown. Working as a session musician in New York, he backed urban and jazz performers including Patti Austin, Freddie Jackson, James Ingram, and Keith Sweat. He released his debut album, "Love Season," in 1989. It reached the pop charts and the Top 40 of the R&B charts, as did his follow-up, 1990's "Head Over Heels." Ten albums and numerous appearances on recordings by other artists have since followed. His most recent CD, "Going Home" was released in 2009.
For more details, visit SmoothJazzNewYork.com. Because the Smooth Cruises sell out quickly, it is highly recommended that tickets be purchased early. Tickets are $55* and are ON SALE NOW through the day of show (pending availability) and may be purchased online at http://www.spiritofnewyork.com/New-York/smooth-cruises or ordered by phone at (866) 211-3812. (*Please note: Food and beverages are not included in the ticket price but may be ordered at time of purchase or onboard.)
About Smooth Jazz New York
Smooth Jazz New York, a subsidiary of Marquee Concerts, has produced the Smooth Cruises for the last 14 years. The organization produces and promotes New York's biggest and best Smooth Jazz shows and serves as the portal for live jazz shows in the New York Metropolitan area. Learn more at http://www.smoothjazznewyork.com.
###