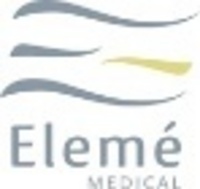 At Eleme Medical, we decided to take a disciplined, scientific approach to commercialization of our first cellulite device
MERRIMACK, N.H. (PRWEB) January 31, 2008
Eleme Medical Inc., a premier aesthetics company entering the body shaping market with an initial focus on cellulite, announced today that it will launch its first product, the SmoothShapes(TM) System, at the American Academy of Dermatology (AAD) annual meeting to be held in San Antonio, Tex., Feb. 1-5, 2008.
"We are seeing consistent, lasting results from the SmoothShapes treatments. The early results indicate that patients may not need follow-up maintenance treatments for quite some time," said Klaus Fritz, M.D., Vice President of the European Society of Laser Dermatology and Secretary General of the German Dermatology Association.
The SmoothShapes system uses a proprietary technology called Photomology(TM) to treat the causes of cellulite by restoring adipose cells and improving the fibrotic fibrous septae. Thermal and non-destructive, Photomology's unique mechanism of action combines dynamic laser and light energy with manual manipulation (i.e., mechanical massage) and vacuum to specifically affect the tissue responsible for the appearance of cellulite--engorged fat cells and fibrotic fibrous septae. The result is tighter and smoother-looking skin.
"Treating cellulite safely and effectively is one of the holy grails of dermatology," said Nancy M. Briefs, President and CEO of Eleme Medical. "We are very proud to be launching SmoothShapes at the AAD meeting, because we are serious about the science of cellulite and dedicated to providing market-leading technology in all areas of body contouring."
Photomology is Eleme Medical's exclusive technology for treating cellulite. Its mechanism of action is facilitated by both the 915nm laser and 650nm light plus vacuum and contoured rollers. The 915nm laser penetrates into tissue and is preferentially absorbed by lipids (R.R. Anderson, et al. Lasers in Surgery and Medicine, 38:913-919, 2006) causing fat liquefaction. The device's vacuum component positions the skin for optimal laser and light penetration. The 650nm light has been demonstrated to affect permeability of adipocyte (fat) cell membrane (Neira, R., et al. Plast Reconstr Surg Sep 1; 110(3):912-922), allowing liquefied fat to move into the interstitial space where the contoured rollers of the SmoothShapes device assist in evacuating the liquefied fat into the lymphatic system.
"At Eleme Medical, we decided to take a disciplined, scientific approach to commercialization of our first cellulite device," said Briefs. "Although the original SmoothShapes device gained FDA clearance to market in July 2006, the company pursued market preference studies at 16 test centers around the world. These additional preference studies allowed us to optimize treatment protocols and enhance system performance. The SmoothShapes system now requires only six to eight treatments at 10 minutes per area," added Briefs. "Indeed, the SmoothShapes device launching in February at the American Academy of Dermatology annual meeting has been optimized for the clinician and client experience to reshape the way both view cellulite treatment."
About the Body Shaping Market
The emerging body shaping market segment is expected to grow from approximately $4.5 billion (device sales, procedures and fees) in 2006 to approximately $8.1 billion in 2011. (Source: Michael Moretti, "Global Body Shaping Market Analysis", March 2006)
About Cellulite
Dimpled, orange-peel-like skin that is bumpy and lax is actually the outward symptom of cellulite. Cellulite is a skin condition that results from engorged fat cells trapped in a brittle network of collagen located in the hypodermis. Women's skin visibly displays cellulite because their subcutaneous fat layer is separated by thin vertical columns in contrast to a crisscross network in men. Cellulite can't be controlled or improved by diet or exercise, and more than 85% of women will develop it at some point in their life. Ultraslender supermodels, women devoted to a healthy lifestyle and diet, and even toned athletes--all can have cellulite. Several factors contribute to the cause of cellulite. These include genetics, hormones, vascular changes and inflammation. The SmoothShapes system with Photomology technology works to stimulate restoration of healthy cell activity by addressing both the physical manifestations of cellulite and its underlying causes.
About Eleme Medical
Eleme Medical, headquartered in Merrimack, N.H., is dedicated to providing market-leading technology in all areas of body contouring. The SmoothShapes(TM) system with Photomology(TM) is the Company's first product to launch. SmoothShapes is a medical device with FDA clearance to market. The Company's name, when spoken phonetically, suggests "lasers, medicine and aesthetics". For more information, see Eleme Medical at AAD Booth 3361 or visit http://www.elememedical.com.