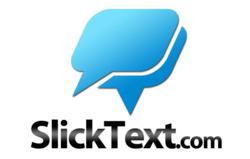 Jamestown, NY (PRWEB) June 18, 2013
SlickText.com, a leader in the SMS marketing industry has just announced the launch date of their new API. Slated for June 24th, 2013, this new API will allow app developers to harness Slick Text's robust text messaging platform to integrate SMS functionality right into their own projects.
The API consists of a pre-defined a set of rules which, when followed, will allow programmers and other companies continue to do what they do best while relying on Slick Text's powerful system to handle the text messaging for them.
CEO Matt Baglia said, "We've been working on our API for quite a while. We're extremely excited to finally get it into the hands of other programmers and help them to start developing a new generation of apps".
The company plans to add additional SDK's in the coming months which will help developers with less programming knowledge effective harness the API's power as well. Their first SDK is targeted for release in Q4 of 2013.
SlickText.com provides businesses and organizations all over the united states with an incredibly easy and cost effective platform for sending targeted, opt-in text messages.