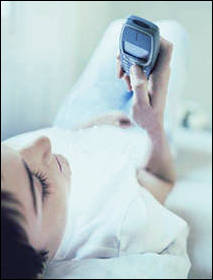 Cheltenham, UK (PRWEB) August 30, 2006
Premier text marketing supplier Txtlocal Ltd (http://www.txtlocal.com) is boosting sales for SMEs by providing cost-effective packages for businesses on a budget. Txtlocal clients regularly report response rates of 40%.
Small and medium sized companies have previously been missing out on the benefits of SMS Marketing due to providers charging high prices for services biased towards bulk use by big businesses.
'SMS Marketing is an ideal tool for the smaller business and we've worked hard to make sure they can make use of it,' said Txtlocal's MD, Darren Daws. 'SMEs have grabbed at the opportunity, and no wonder. Owners of businesses such as nightclubs, take-away restaurants and hair salons are telling us of superb results they've had from promotions sent by text. Another area showing significant success is the use of text reminders for appointments at doctors, dentists, garages and the like.'
'Our Simple Online SMS Service has been designed to be as cost-effective and easy to use for SMEs as it is for the big boys. But there's no skimping on service. With every private account, we offer a free inbound number and keyword, so that all customers' numbers can be collected and forwarded. This is in addition to standard features such as a scheduler, automatic welcome message and a previous message function. We're also able to provide Big Brother style short SMS numbers (known as Short Codes) with no charge to your customers - to attract even better response.
'We offer the best prices in the UK for Bulk SMS Campaign Management, so when a SME is ready to take the next step into bulk messaging of 5,000 numbers or more, they know they'll be able to afford it.'
SMS Marketing has really taken off in the past twelve months. It is considered a highly personalised, interactive form of marketing that has immediate impact. News and promotions are delivered in an instant. Promoters have confidence that messages won't sit disregarded in an email inbox, they'll get through to customers at once, wherever they may be. With Txtlocal's cost-effective Simple Online SMS Service, whatever your message is, you can send it in a minute.
When a potential customer texts a reply to an advert, their number and any details are automatically logged in your private account and also forwarded to your nominated e-mail address so you can either call them straight back or save for future campaigns. Txtlocal's system has been designed for ease of use. It's simply a matter of typing, importing or automatically collecting customers' phone numbers into a list, then typing the message and pressing send. The message is then delivered in an instant to everyone in the list.
'Txtlocal customers are reporting response rates of 40%, with a greater return on investment than any other media,' said Darren Daws. 'It's an effective cross-media form of marketing, tying in well with press, radio and TV advertising. It's also viral – good campaigns are passed on by customers to their friends.
'Txtlocal is offering a free trial of our SMS Service for SMEs. Managers can see for themselves how easy and effective it is, without cost or obligation. We're running the offer through our website.'
For more information on Txtlocal's SMS Marketing Service, visit http://www.txtlocal.com or call Darren Daws 0845 009 3180.
Txtlocal Ltd
Darren Daws, Managing Director
20 Winchcombe Street,
Cheltenham,
Gloucestershire
GL52 2LY
0845 009 3180
# # #