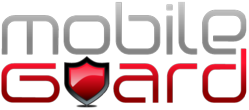 New York, NY (PRWEB) March 28, 2012
MobileGuard Text Message Monitoring, SMS Archiving for iPhone, Blackberry, Android] compliance solutions has announced the latest release of its SMS monitoring, archiving and mobile data management platform, MessageGuard. This appliance based or hosted solution allows enterprises to log, archive, review, extract, and supervise all messaging communication on company mobile devices. These messages include SMS (text) messages, third party instant messages and PIN messaging as well as BBM for the Blackberry device. All mobile messages are captured, identified and archived; allowing companies to meet and establish internal or external compliance and regulatory policies.
SMS messages are a form of electronic communication and should be archived and searchable similar to an employee's email communications. MessageGuard's monitoring and archiving service for SMS and other mobile messages such as IM and MMS, provides a robust solution for companies so employees can communicate using their mobile devices with no threat of compliance violations and penalties.
FINRA, (Financial Industry Regulatory Authority), and the SEC require financial services firms to regularly review electronic messages, document these visual inspections and note any actions that result. Failure to comply with these regulations can result in fines, loss of license and other administrative sanctions. Additionally, other non-regulated companies have begun to develop internal policies aimed at monitoring employees SMS communications for better Risk Management, Customer Services and Corporate Image purposes.
With The MessageGuard Enterprise Solution, a company can now be in compliance for all company-owned or sponsored mobile devices. Presently, many firms have disabled the SMS feature, prohibiting their employees from effectively communicating with one another using SMS on their mobile phone.
The MessageGuard Enterprise Solution is available as a hosted solution or as an application on the customer's premises. All SMS messages are directly captured from the company devices and forwarded to the MobileGuard Archiving Server for conversation threading and archiving. Alternatively, all transcripts can be forwarded to the enterprises existing archiving provider such as Autonomy, Liveoffice Symantec or Proofpoint to name a few.
Mobile messaging content, like other forms of electronic communication, is subject to electronic discovery rules, which require organizations to manage and produce electronically stored information (ESI) in a timely and complete manner during litigation. Companies in highly-regulated industries, such as financial services or government, are obligated to preserve communications and to produce these messages when necessary.
About MobileGuard
MobileGuard is the leading provider of mobile communication monitoring, archiving, device management and compliance solutions. MobileGuard Compliance solutions provide SMS capturing, SMS monitoring, SMS logging, SMS archiving, SMS supervision, device management and mobile data management of all communication on company mobile devices.
To learn more, please visit http://www.MobileGuard.us
Media Contact
Michael Banyra
Email: press(at)MobileGuard(dot)us
Phone: 646.924.3420 ext 18
Website: http://www.MobileGuard.us