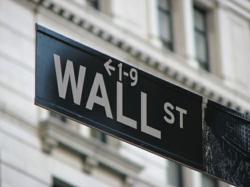 Mobility is at the forefront of how companies operate", states TextGuard founder and CEO, Todd Michael Cohan.
New York, NY (PRWEB) April 26, 2012
TextGuard, the leading provider of Text Message, (SMS) monitoring, archiving and mobile compliance solutions, has launched a new platform called MessageGuard, and has made the monitoring and archiving of employee mobile device data easier and more efficient for compliance officers and administrators.
The new MessageGuard platform provisions employees with a simple registration and a download is sent directly to the mobile device within seconds. The mobile device communication data, which includes SMS, MMS, PIN messages for Blackberry®, as well as Voice messages for Android and Blackberry® is then accessed via the secure web Interface. All mobile messages, including telephone call logs as well as voice conversations, are identified, collected, monitored and archived to the MessageGuard Archiving server or forwarded to the customers existing servers. The platform simplifies the compliance demands of companies who are presently struggling with establishing a robust and compliant solution for their mobile workforce.
Within the MessageGuard control panel, an employee's mobile device is provisioned with their company email address. No device information is needed for registration as it is populated once the employee registers their email and downloads the client application directly onto their device. Another option is to use the Blackberry Enterprise Server or a leading Mobile Device Management solution to push the application to the mobile workforce. Large or small companies can provision employees with ease and are notified if a particular employee did not register their device causing them to be in violation of company policy. Once the application is downloaded, messages are immediately captured and stored making them available for reviewing, auditing and reporting purposes.
MessageGuard's control panel also gives the compliance officer or administrator the ability to create policies that would send alerts when certain key words, phrases, symbols or number sequences were used in a message. Personnel are notified via SMS and email if any policy is violated to review the context in which that data or communication was used. The MessageGuard mobile communication compliance platform will help monitor employee communications and thus, prevent any regulatory infractions, assist in risk management and liability, as well help improve corporate image.
"Mobility is at the forefront of how companies operate," states TextGuard founder and CEO, Todd Michael Cohan. "The use of mobile devices allows employees to be more responsive to their clients and productive in the field. But at the same time, their mobile communication must be monitored and reviewed to protect company data and misinterpretation of information. MessageGuard makes this task easier for all." The new mobile compliance platform supports the company's ability to utilize their mobile devices for the benefit of the company and its employees.
Companies in highly-regulated industries, such as financial services, insurance and government agencies, are obligated to preserve communications and to produce all electronic messages when necessary. In addition, SEC and FINRA regulations require financial services firms to regularly review their representatives' electronic messages, document these visual inspections and note any actions that result. Depending on the industry, failure to comply with these regulations can result in fines, loss of license and other administrative sanctions. Other non-regulated companies have also begun to develop internal policies aimed at monitoring employee dissemination of sensitive company information through mobile devices. TextGuard's mobile solutions and MessageGuard are intended to ease this responsibility for companies.
About TextGuard
TextGuard is the leading provider of mobile communication SMS monitoring and SMS archiving solutions and ensures compliance with the rules and regulations of all relevant regulatory bodies. TextGuard Mobile Compliance Solutions provide capture, monitoring, logging, archiving, supervision and alerting of all communication on company mobile devices. TextGuard's mobile communication compliance solutions are provided as either a hosted platform or in the customer's environment. To learn more, please visit http://www.textguard.com