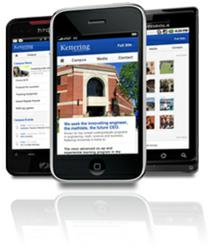 90% of text messages get opened in 9 minutes making SMS a powerful marketing tool.
Chicago, Illinois (PRWEB) July 28, 2011
Simplified Solutions, a Mobile Marketing agency in Chicago, recently launched an advanced web-based SMS Text and Mobile Marketing Management Platform - SimplifiedSMS. This mobile marketing program is designed to drive measurable action through short codes, coupons, contests and videos to quickly turn leads into customers.
"This year we expect to see continued explosive growth in SMS and Mobile Marketing," said Tom Casale, Partner at Simplified Solutions. "Like email was to communication a decade ago texting is quickly becoming the primary tool for fast business communication. Its impact is already undeniable:"
The world of mobile is finally being accepted into the mainstream and businesses are noticing. In 2010 the volume of mobile text messages exceeded the number of phone calls made for the first time ever. More than 1.8 trillion SMS messages were sent in 2010. That's nearly double the amount of texts sent in 2008. 94% of text messages are opened in 9 minutes or less with a 15% average response rate. More than a third of respondents in 2010 said they prefer text marketing over direct mail, radio and TV ads.
The affordable multi-channel communication tool allows brands or organization to manage and deliver SMS text and marketing messages to customers, employees or or members - all with one send. SimplifiedSMS multi-channel mobile marketing platform features mobile text marketing, social messaging (Facebook, Twitter), voice broadcasting, QR codes, instant message marketing and email marketing.
For pennies a message, businesses and organizations can send advanced opt-in campaigns with tracking coupons that connect directly to websites for redemption, distribute videos and run contests. Plus the platform provides the power of appointment reminders, product/service alerts and voting and keyword branding.
For sports leagues, schools or smaller organizations, Simplified Solutions offers SimplifiedAlerts, a powerful, but basic text and email marketing system designed for youth sports leagues, school cancellations and simple organizational updates
Learn more at http://www.SimplifiedSMS.com or contact Tom Casale at 1-866-983-9888 or info(at)simplifiedsolutions(dot)biz
About Simplified Solutions
Simplified Solutions in a Chicago Online Marketing and Technology company. Simplified's Microsoft Certified developers design, integrate, and deploy custom-tailored technology solutions that improve workflow, performance and cost-savings. Simplified has developed web-based marleting tools including SimplifiedWebsites website builder, SimplifiedAlerts Text Messaging System, and SimplifiedSMS Mobile Marketing Platform.
# # #