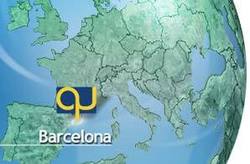 Our SMS SS7 product strategy has evolved to meet the changing needs of customers
(PRWEB) February 15, 2010
The SMS Gateway joins the SMSC Short Message Service Center as part of the SMS product range giving entry level access and up to carrier grade network control to service providers. Supported functions include Optimised Flow Control, High Availability, Full SMPP support, TDM/IP networks via SIGTRAN and high message transaction rates.
With the continuing growth and success of SMS traffic worldwide, the SMSC Short Message Service Center and SMS Gateway can offer operators with existing SS7 interconnects the ability to maximise their revenue, by directly offering SMS services.
Building on Squire Technologies' core SS7 expertise the SVI-SMSC Short Message Service Center and SVI-SMSG SMS Gateway provide a highly flexible, configurable and scalable carrier grade product set, offering operators the ability to control high SMS transmission rates.
"Our product strategy has evolved to meet the changing needs of customers and this an extremely important development for Squire Technologies. This clearly shows how the extensive SVI product range allows clients to enhance and extend their existing networks." - Simon Dinnage, Business Development Director, Squire Technologies
About Squire Technologies
Successfully deployed in more than 50 countries the SVI range of products provide high availability, scalability and fully featured onboard and remote web based management interface, catering for small interconnect up to large international points of presence. Coupled with a dedicated support and installation team, Squire Technologies can provide a complete, SS7 VoIP end-to-end service with support from pre-sales consultancy to installation to ongoing post-sales support & product development.
For further information visit Mobile World Congress Barcelona 2010, Stand IE68, or visit http://www.squire-technologies.co.uk
t: +44 1305 757314
e: enquiries (at) squire-technologies (dot) co.uk
w: http://www.squire-technologies.co.uk
###